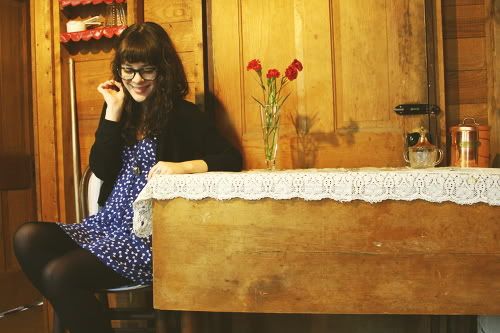 I just returned home from a family reunion in Colorado. It was exhausting, but I'm grateful that I was able to go, and it meant a lot to see my fam, my dad, and meet his fiancee before I take off for London in a few weeks.
The reunion took place at Pinecrest Lodge in Palmer Lake, but I stayed in a small cabin next door to my aunt's house, who lives in Palmer Lake. It was rustic but super cute, so I took some pictures for the sole purpose of putting them in this blog. Because I haven't blogged in fifty years.
These photos were taken with my new camera, a Canon Rebel XS. I absolutely love it, but I've only used the thing a few times so I've no idea what to do with all the gizmos on it. I read the first part of the manual, and my dad gave me a couple tips, but I still have a ways to go when it comes to taking pictures. Derp.
Soooo... I leave for London in three weeks. That's pretty exciting and stuff. What are you all up to? I HAVE NO IDEA! Tell me what blogging is.