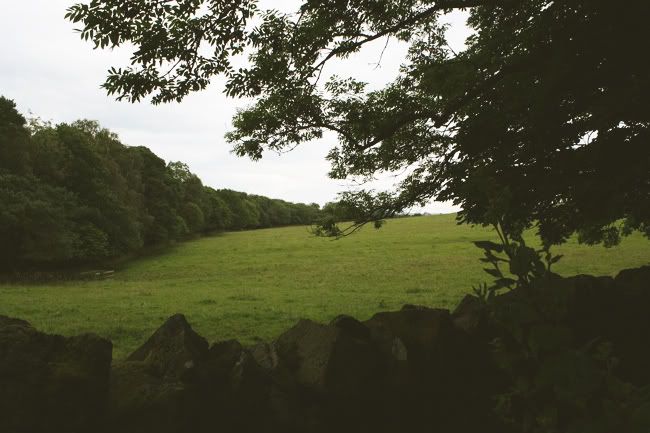 I'm nearing the end of my stay here in London. It's only three weeks and a few days before I pack it all up and head back to the States. There are a lot of conflicting emotions happening in my head, the dominant of which is stress. I only have a little over three weeks to finish my dissertation, write a critical essay about how hard it was writing a stupid novel, and put together some sort of presentation about my time doing work experience at Little, Brown. I also have to pack up all my stuff, get rid of the things I don't want or can't take back with me (my pillows and duvet, sob), and do as many awesome things as I can in the UK before it's thousands of miles and an ocean away.
Wow, just typing that made me super emo. Never mind. Let's talk about nicer things! Namely my favorite memories over the 11-ish months that I've been here so far. I have so many awesome memories that it's actually kind of impossible to pick only a few, but these are some of the bigger events and the things that really stick out to me. I might do more of these later but who knows. The first, the photo above, is from a couple weeks ago when I visited my friends Richard and Emma in Stockport (just outside Manchester). Richard drove me and some of his grad students around in the countryside, and I got to see where the Bronte sisters lived in Yorkshire. A really amazing, and totally English, weekend. I could have stayed there forever. It was truly one of the most magical few days I've ever experienced.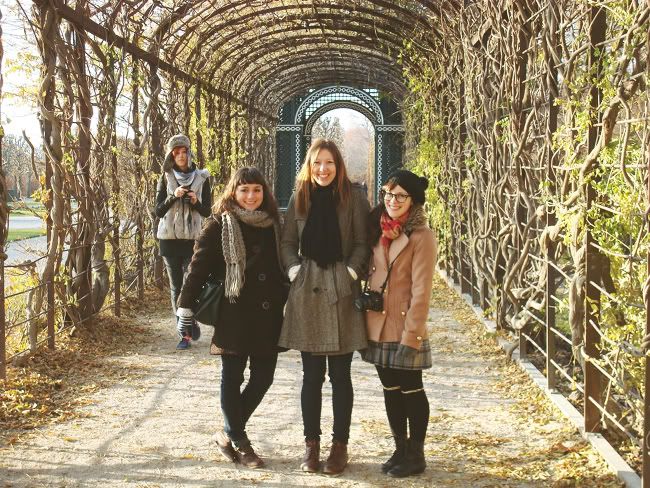 A (very cold) November weekend in Vienna. It was so fun to meet up with Rachel, who I'd only known on the internet until then, and who turned out to be super awesome! This is Rachel, her flatmate Samantha, and me at Schonbrunn Palace in Vienna, freezing slowly to death. We visited Christmas markets and drank mulled wine and wandered the streets of Vienna. It was so magical (lots of things are magical it turns out).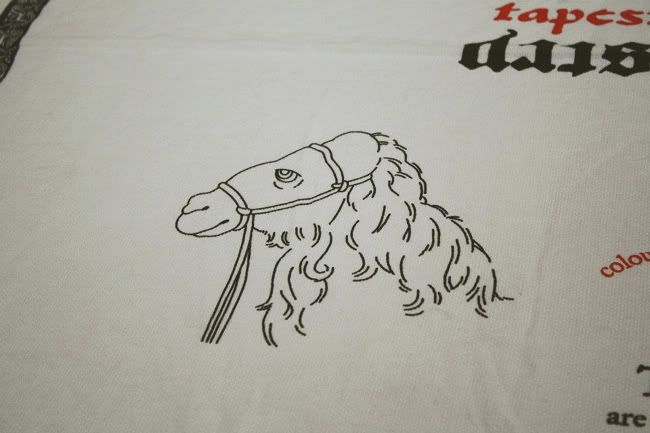 The orangutan/camel/llama hybrid from Hampton Court Palace. We laughed at it for
ages
. Seriously the best moment ever.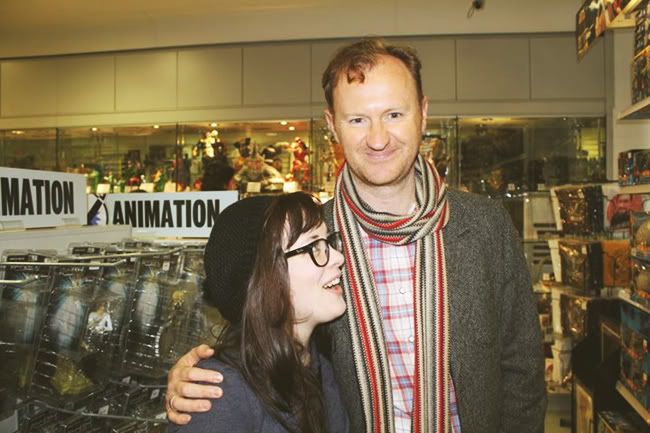 MARK GATISS. Enough said.
Spending Christmas with my super good friend Lily and her partner Angus. We stayed in a flat right below the Edinburgh Castle, and wandered the streets of Old Town, ate stew, drank pints, and spent cozy nights indoors watching weird British television. I also slammed my finger in a door, which was exciting. Lily hugged me and made me drink mulled wine afterwards, which totally helped.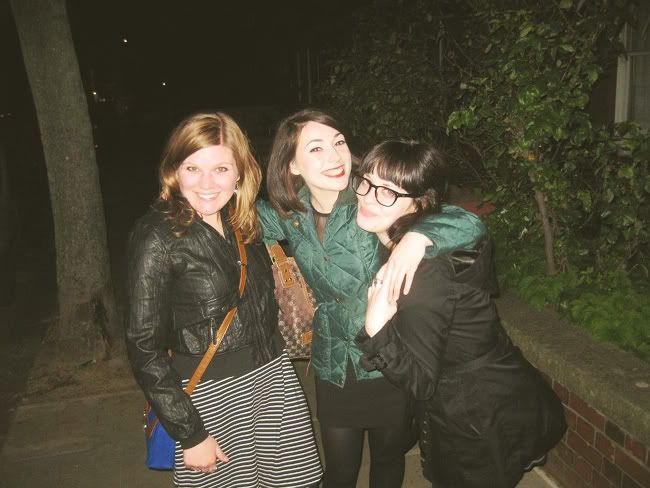 Shaun and Lucy! I know they're not a memory, but meeting Lucy and becoming such close friends with Shaun was one of the best things to come out of moving here, hands down, no contest! I absolutely love these girls, and they're now two of my best friends. Every second with them is always tons of fun!
When Greg came to visit! Wow, what a perfect week and a half. We hadn't seen each other for over 7 months, and by the end of his stay it was like I'd fallen in love with him all over again, even more than I thought possible. We had afternoon tea at Chatsworth House (where this picture was taken), watched
The Apprentice
while it hailed and rained incessantly outside, ordered pizza, wandered around Walthamstow, and generally had a very very good time.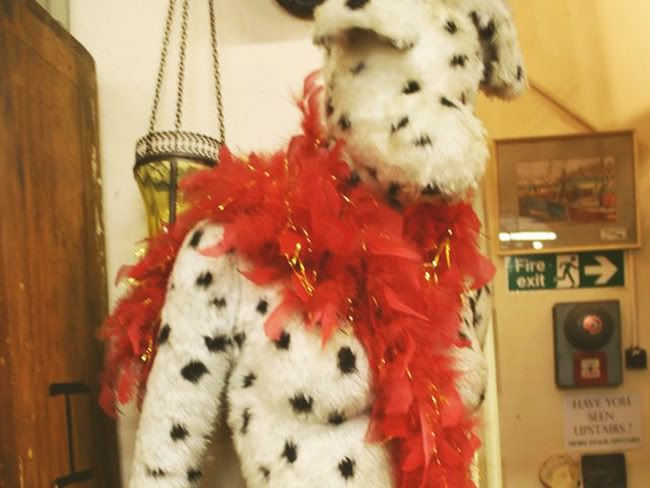 The traumatizing day in Lewes! This creepy dalmatian life-size furry doll thing accurately sums up the bizarreness of that day. Antiques, bad taxidermy, over-priced burgers at the Real Eating Co. (bastards!), rain, 3+ hours in a pub with drunken creepers, and at the end of it all... hysteria in the train station. So good.
Brenn's visit! Shaun's and my mutual friend Brenn (the reason we met in the first place!) came to visit us for a week in July. It was so fun to see her and share London with such a good friend!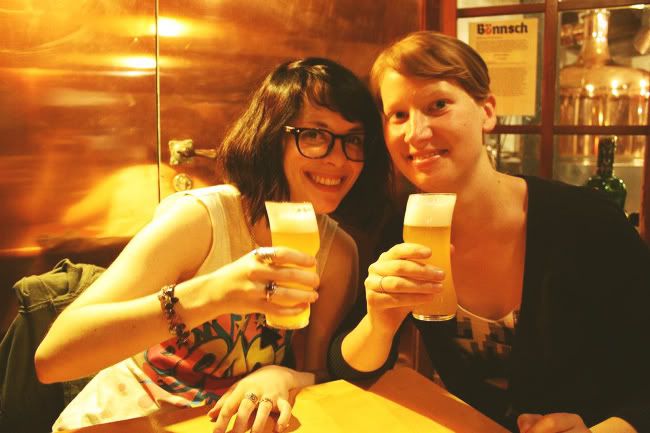 Visiting Emily in Bonn, Germany. I've known Emily since college, and I haven't seen her since college either -- silly girl went off and joined the Peace Corps, and then moved to Germany to be with her German lover. It was a spur-of-the-moment decision, but I flew to see her for a short weekend (only one night) in Bonn, but it was so much fun to catch up, buy tons of Haribo from the Haribo shop, and visit Beethoven's birth house! We also saw the corpse flower the day it was set to bloom, but were a few hours too early to see it in full bloom. Regrets!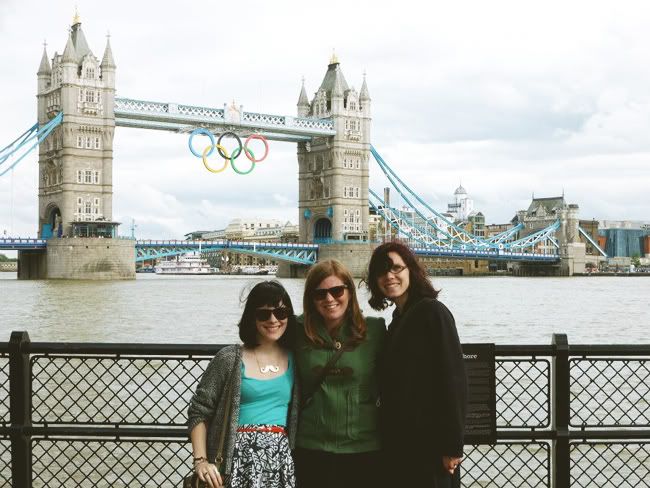 Being in London during the Olympics. Wow, what a seriously awesome summer to be in London, you guys! First the Diamond Jubilee, now the Olympics. So much British patriotism! Sadly I haven't been to any Olympic events, but the atmosphere in London is amazing, and watching the Opening Ceremony live on the BBC was seriously incredible. We could hear the fireworks from Shaun's flat! So cool!
Shaun and I are leaving on Saturday morning for Northern Ireland, where we'll stay two nights in a B&B in County Antrim along the coast. We're gonna see the Giant's Causeway, Dunluce Castle, and hopefully lots of green hillsides, rain-lashed cliffs, and pints of Guinness! I'm beyond excited, and hopefully if I'm not a giant pile of lazy, I'll make a post about it when we get back. We also recently went to Bath for a day, and I mean to post about it, but who knows if/when that will happen.
Anyway... I think I'll leave the sadsack goodbye post until just before I leave. But I do want to say some of my life's best, most memorable, and incredible experiences have taken place in the last 11 months. I can't begin to describe how grateful I am for every moment I've had here!