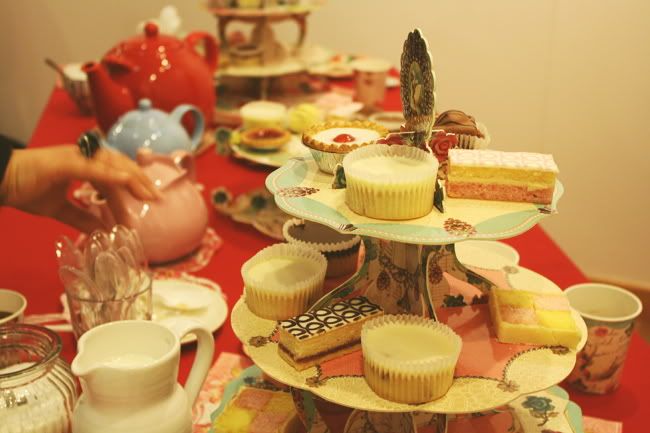 I'd been meaning to read Gail Carriger's
Soulless
for ages, ever since I saw it as one of the staff recommendations at Powell's City of Books in Portland. Therefore, when someone from Orbit (the Sci Fi/Fantasy imprint at Little, Brown) recommended it to me during my work placement and provided me with a free copy, I was pretty darn excited. I read it on the tube and during my lunch breaks every day, and before my two-week placement ended, I'd already finished the book. The very next night I read the manga version of
Soulless
, vol 1. Then I ran out and bought the books I hadn't taken greedily from the Orbit shelves, and am well into book 2,
Changeless.
Needless to say I'm a little bit addicted! Gail Carriger's style is so very English, despite her being an American, and so steampunky! Really, these books are such fun, adorable, hilarious reads that I can't imagine life without them. Everyone go read them now.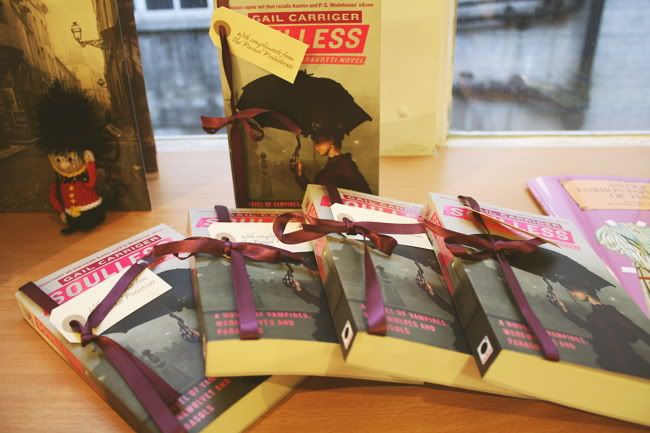 As you can probably guess, when I found out about tonight's
Steampunk Soiree
at Foyles featuring Gail Carriger, I freaked out a little while reserving my tickets. A steampunk event? With my new favorite author? Yes
please
. I dragged Shaun along with me, and we were both so pleasantly surprised by how much fun the whole thing was. For some reason we were terrified that if we didn't show up in full steampunk attire, we'd be shunned and turned away by the rest of the proper steampunks. Obviously that didn't happen at all; in fact, it was super welcoming and low-key, with tea and cakes for all!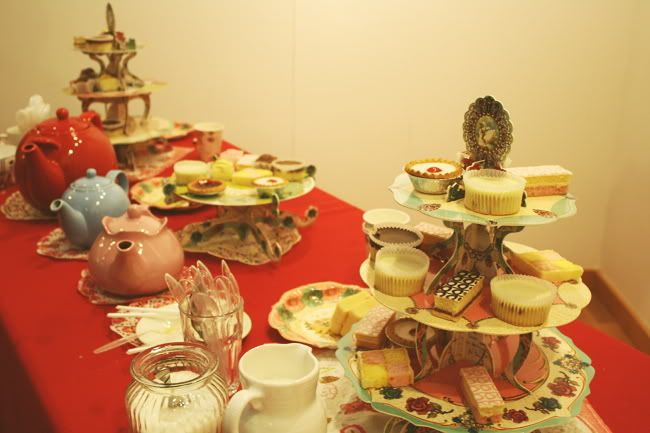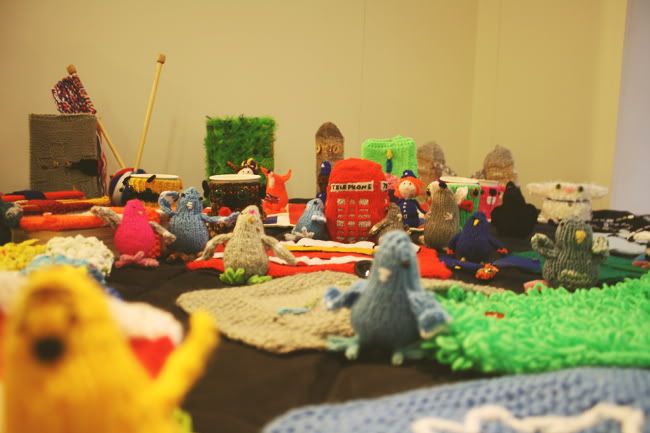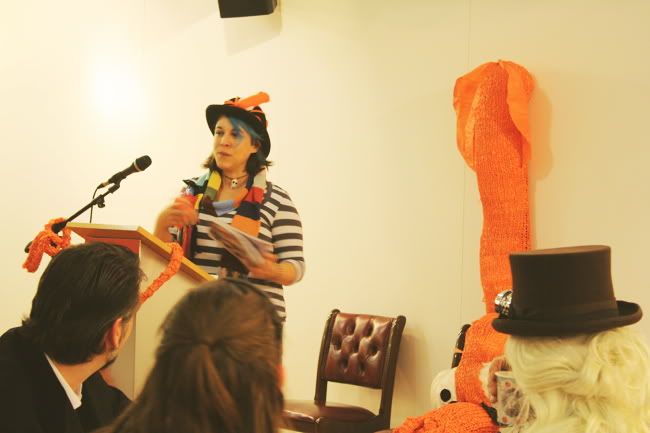 Lauren O'Farrell was a special guest there as well, to talk about her book
Stitch London
. I fell in
complete
love with her little London-centric knitted creations! That giant orange thing behind her in the photo is a knitted squid! I was gutted not to have won the raffle for her book, but I'm sorely tempted now to go out and buy a copy for myself -- why
shouldn't
I fill my room with tiny knitted urban vermin? So adorable!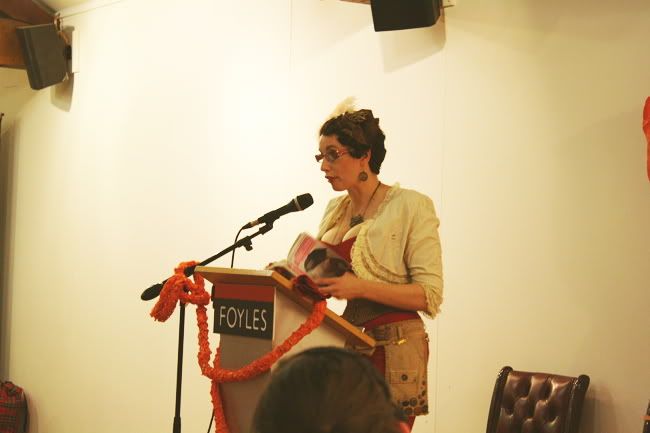 Then Gail read a bit from
Soulless
, which was so charming, and answered a few questions for us. It was great to get a bit of insight into her writing process, how she got interested in steampunk, and what genres of Victorian literature her books are inspired by. I enjoyed myself immensely, and even had the courage to ask my own question! After that we all lined up to have our books signed, and I picked up another copy of
Soulless
for her to sign, the trade paperback to match the rest of my set. I acted like a complete idiot once it was my turn for her to sign, but I'm pretty sure I act like a complete idiot every time I meet any of my heroes (Mark Gatiss, anyone?), but oh well! It was just amazing to be there and tell her what an inspiration she is to me.
It was just a really great night, cozy and fun, and completely inspiring. I
love
geek meet-ups, so I hope there will be more of these Steampunk Soirees in the near future!