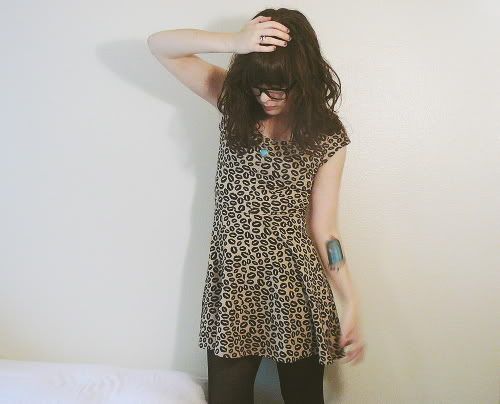 So today I realized every single one of my accessories is turquoise, including the shoes. I didn't actually plan this, although it
must
have happened subconsciously, because these things don't just fall into place so magically on their own.
I watched "A Good Man Goes To War" again today, the latest episode of
Doctor Who
, and it is just as good the second time. Nearly cried, again. Had to hold it in though as I was at work. The things I do for
love
the Doctor. As I told Greg, I'm glad I already had a TARDIS tattoo after watching that episode, because if I didn't I'd be gouging the Doctor's face into my flesh out of pure obsessive love for that man. I kind of want
another
Who tattoo, but I know it's just a momentary lapse in judgment and will hold off on that.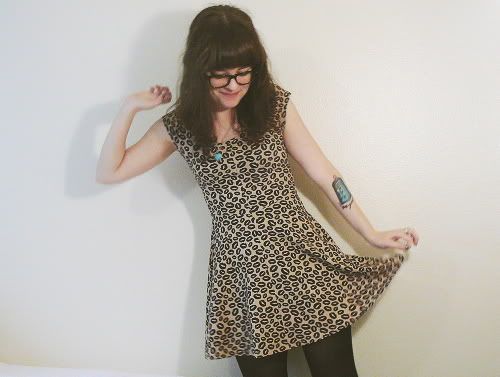 I'm wearing: H&M dress, F21 necklace, Target shoes, earrings from crystalbrilliance.
This whole going-to-school-in-the-UK-this-fall hasn't quite hit me yet. Every time I think about it, it just doesn't seem real. It's almost like I don't want to get excited until I'm
there
, because I don't want to wake up from this fantasy. I'm a total dork but I don't know, it doesn't seem real to me! The only time it does is when I think about being apart from Greg for a year and then I just cry. Good times.
In preparation for my times abroad, I've procured Heinz Baked Beans from the British section in Fred Meyer. I've yet to eat them on toast, but soon. Soon. I'll let you weirdos know how it is. I know you want beans on toast too, you crazy fellow Americans you. ♥
And finally, you must all go visit my friend Crystal's
etsy shop
! It's only in its infancy, but the earrings I'm wearing today (seen in the following craptastic picture) are made by her, and I love them! They're so pretty and dainty and light so they don't make my ears hurt. Go buy her stuff, I vouch for it!