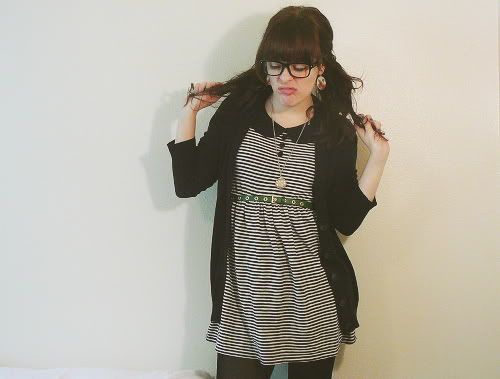 FIRSTLY CAN I JUST SAY. And it's been a long time coming. ...I love Lady Gaga's new album. Could listen to "Judas" forever and ever, come on you know you feel the same. Let's have an internet dance party.
...Now that
that's
out of the way, I'll get down to biz-nass. So hi! How are you guys? I've been pretty much completely absent from my blog for the past month, as well as most blogs in general. And it was good! It was a chance for me to totally immerse myself in my roots, aka a bunch of super nerdy stuff that I might otherwise have pushed to the wayside in order to make time for blogging. I feel like I've revived myself, and my soul is ready to blog again.
I also feel like I can be more true to myself now, and continue in a vein that I had meant to follow when I first started the blog. I kind of want to incorporate more day-to-day life photos, as well as thoughts and reviews of my geeky interests along with a bunch of outfit posts (which will still, admittedly, mostly likely be the main focus of this blog). What do you guys think? Yay, nay? Regardless I'ma do whatever I like, but it's nice to get feedback. ♥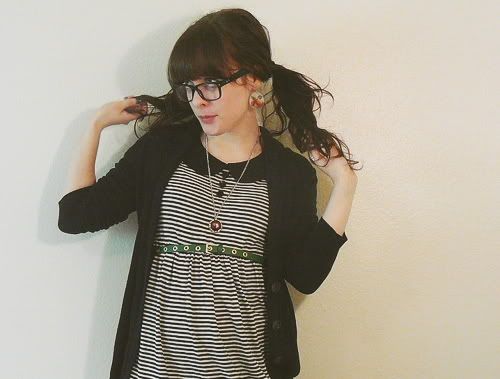 So what have I been doing this past month, you ask?
Well
. Not only have I been adventuring with my posse in
Dragon Age 2
(which is amazing by the way and no I haven't played the first one, but now I need to), but I've been watching and reading
Game of Thrones
, freaking out over
Doctor Who
, reading a bunch of
Sherlock
fanfic, attending Portland Geek Trivia, seeing
Thor
, only wearing my hair in pigtails, getting my financial aid sorted for grad school, and generally living/loving life. What about you?!
P.S. If you're not watching
A Game of Thrones
on HBO, what is wrong with you. No seriously
what is wrong with you
. It is amazing, and so far extremely loyal to the book. I'm in love with every character. Here is a Jaime Lannister for no reason.
...Regular posts to commence shortly.