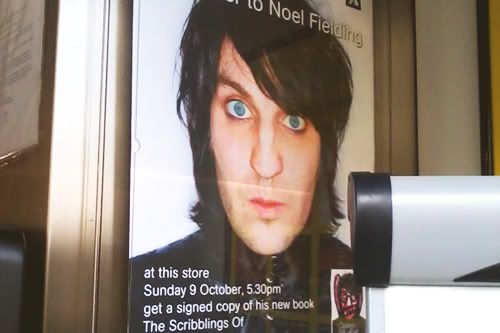 I've been amassing a mediocre collection of photography on my (awful Samsung) phone, taken when I didn't have a proper camera with me, so here are some of those photos. The one above is a poster for Noel Fielding's signing at the Oxford Street HMV, which Shaun and I were lucky enough to get wristbands to! We both now have signed copies of Noel's book
Scribblings of a Madcap Shambleton
, which is amazing. Dave Brown was there as well, and he drew a ghost with a bowler hat in mine. So awesome!

Sunset in Hyde Park.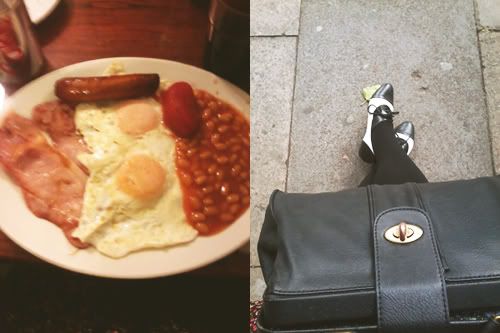 Full English breakfast, complete with "bacon" and gross shriveled tomato thing. Seriously though, England, your bacon is not bacon. It is strips of ham. Just clearing that up. Also that bag in the right photo was carried around so much that one of the straps broke. Sadface! Must get a new mid-size bag.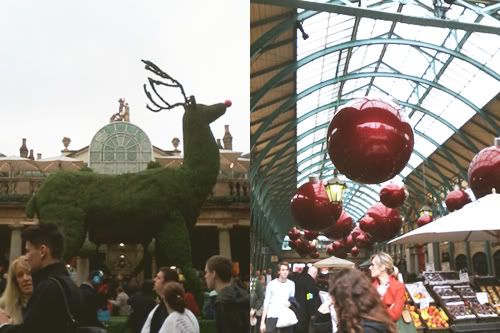 From Saturday in Covent Garden. London is ready for Christmas! (As am I.)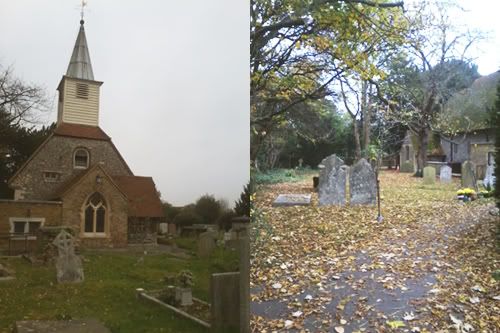 This morning I got a bit lost while attempting a shortcut around campus, and found an amazing little church and cemetery. Think I might explore Uxbridge a bit more now that I know things like this exist.