This past Sunday I went to Stonehenge with Shaun. She'd been there before but I hadn't, so I found a bus tour that only cost about £30, including admission to Stonehenge. I hate trying to sort out public transportation. Finding the quickest route plus cheapest fares is a pile of annoying in my opinion, so this worked out perfectly! We only had an hour to walk around the stones and take photos, as well as buy food (which I needed desperately), which we complained about for a while, but it turned out to be a pretty reasonable amount of time to wander slowly in a circle out in the cold.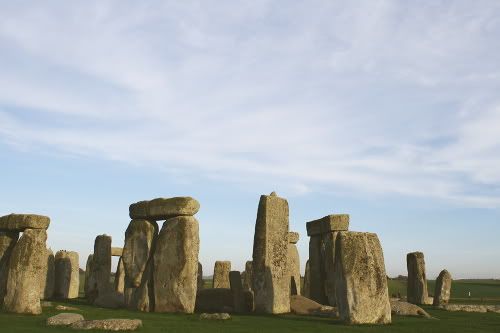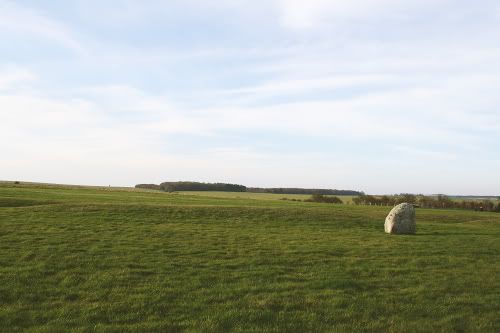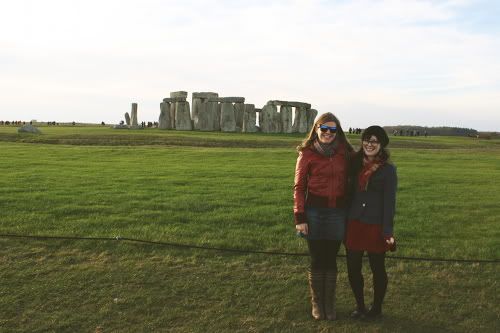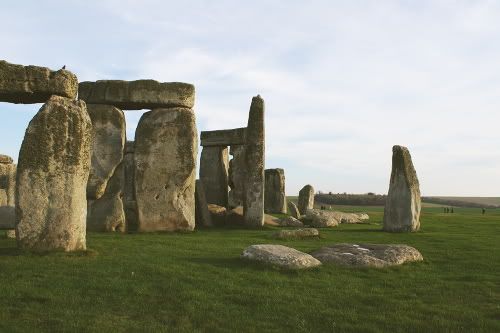 I've always wanted to go to Stonehenge. I think it's one of the top 10 places I'd love to visit before I die (not sure; I never made an actual list), but now I can cross it off! It was a bit different than expected, just because it is literally
right
off the road, so you look a bit past the grazing sheep and there's the motorway. I didn't find this to be much of a mood killer, though. Stonehenge is so beautiful that you could stand it in the middle of London and it would still be this glorious, mysterious thing.
I was disappointed that it wasn't dreary and grey when we went (like every other day in England ever, except the
one
day I go to Stonehenge), but it was oddly sunny. I had this vision in my head of Stonehenge emerging out of a druidic fog, but it turned out to be so gorgeous anyway. The shadows on the stones, and cast across the unearthly green grass made the whole experience just as magical as if it'd been foggy and misted with rain. As we made our way around the stones the sun started to set, and I got a few great shots of Stonehenge with the beginnings of a sunset behind it.
Getting out of the city for even a short while was just what I needed. We got to shiver and breathe the cold English air for an hour, which was perfect! I can't wait to do more things outside of London. I need to make a list of all the castles and villages I'd like to visit, because clearly, you can't explore England unless you're pretending it's still Medieval Britain.