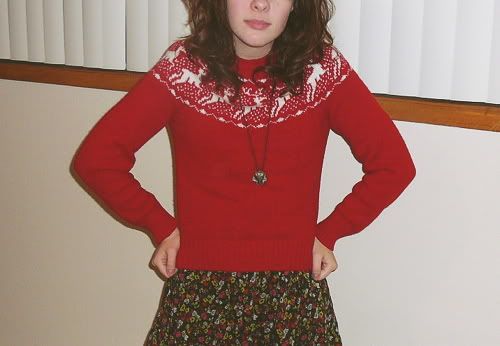 I like how my outfit photos are just getting worse and worse. I've got to think of something to do in order to remedy that. It's just so hard when it's dark when I go to work, almost dark when I get home, and then freezing during the day. Bah. Any suggestions for a solution?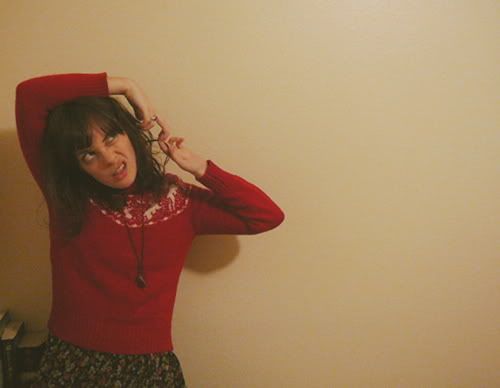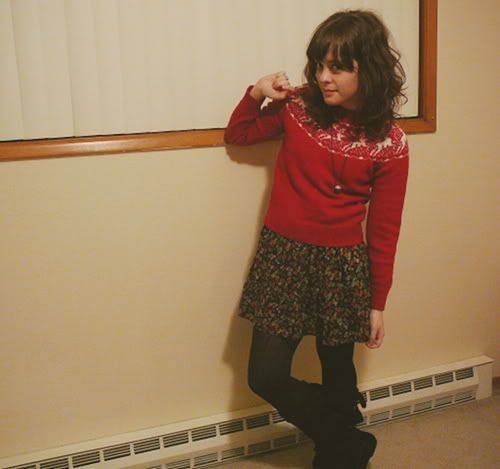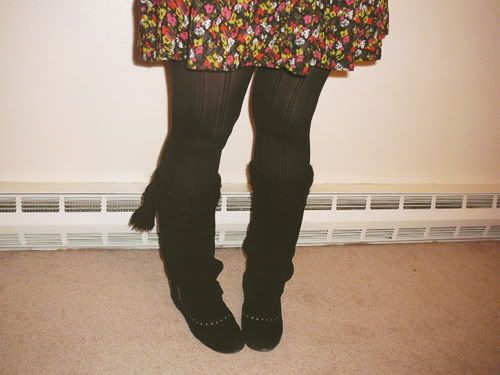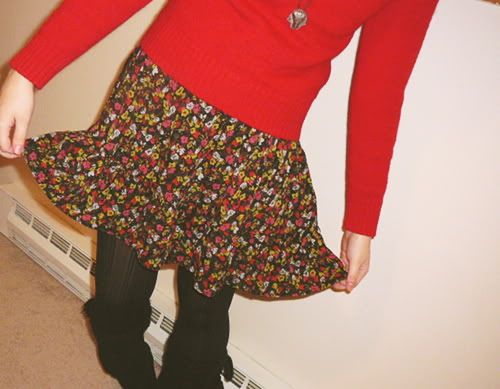 I'm wearing: F21 dress, vintage sweater from Mom, Walgreens tights, Claire's leg warmers, Delia's boots.
Greg, my dad and I are watching
Planet Earth
right now, the episode about deep seas. Holy shit. What if you had to live down there? With the "vampire squid from hell"? And writhing foot-long pill bugs, eels, and giant crabs devouring carcasses that have drifted down from the sunlit sea above? Blarrrrghh! I have the heebie jeebies now. X-TREME willies.
"Who needs sci fi when you've got this, y'know?" says Dad, taking a sip of Blue Moon. I should probably get back to that then. Have a glorious Thanksgiving, fellow Americans! ♥