So I've had a pretty good weekend so far. I went shopping with my best friend yesterday, ate yummy pasta, played FFXIV, and generally lounged around and enjoyed myself. It was nice. I like relaxed, unplanned weekends. They revive me so much better than busy, overbooked weekends ever could.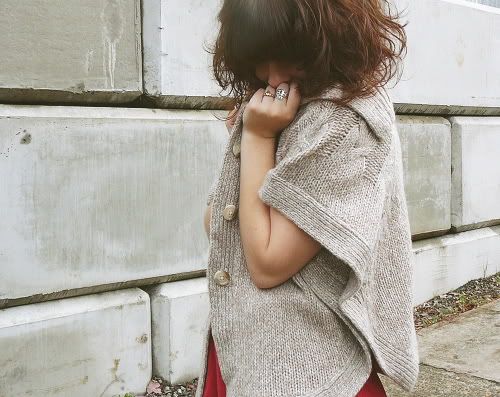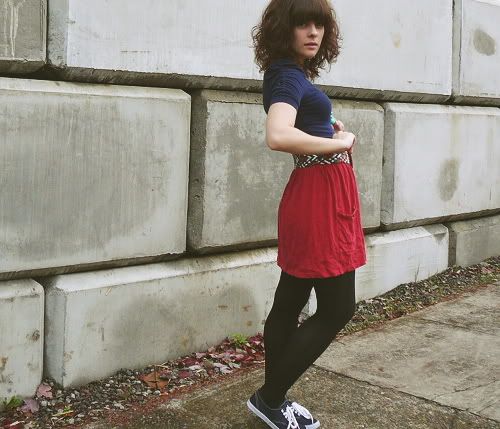 I'm wearing: Target skirt and tights, Wet Seal top, F21 belt, Old Navy capelet, Payless sneakers.
One of the things I bought while out shopping yesterday was this capelet! I love saying capelet. Capelet capelet capelet. It's not a sweater, guys. This is no cardigan. What you see before you is a
capelet
! For only $16, and with such a cool name, I couldn't resist. Hopefully it will help keep me warm in my still air-conditioned office (which is a crime against humanity, but I won't even get into it).
So I haven't had any caffeine yet today. I am in dire need of some, straightaway. Thus this post will be sadly brief, but let me just say, in closing: CAPELET.