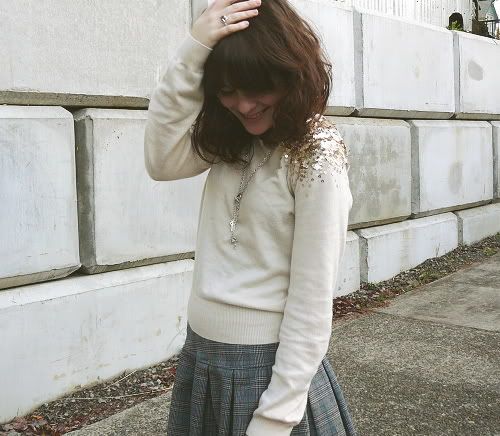 Wasn't going to take outfit photos today, because I'm a lazy butt, but then I realized I don't think I've done any outfits for the blog with this awesome sweater. And I had to take pictures of the sequin-shoulder sweater!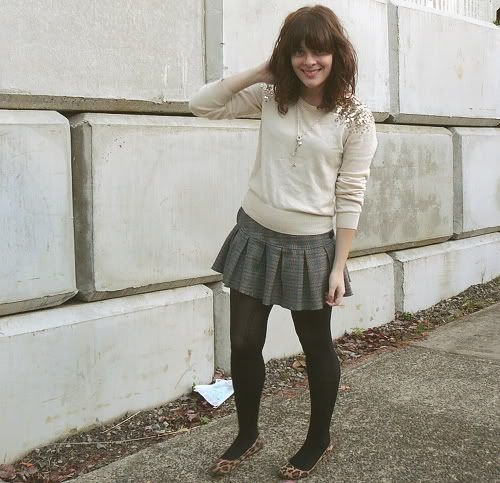 I'm wearing: H&M sweater, F21 skirt, Target flats and tights.
Back to my go-to outfit! Skirt, flats, sweater. Sometimes I go crazy and wear boots instead of flats. But yeah, nothing too exciting, but that suits me just fine. As long as I have sequined shoulders.
So Halloween! What are you guys planning on doing for the holiday? Dressing up? I plan to have a Super Fun Halloween, because for the past several Halloweens I've had, they all sucked and were totally disappointing. This year will be different! I'm going to finally give up on trying to make my own unique and obscure costumes, and just buy something at the store. Every time I make a costume it looks awful and nobody can tell what it is. So no more! I will be recognizable, by jove, and I'm going to have
fun
. I am resolved. So what are you kids being for Halloween? I'm super curious!