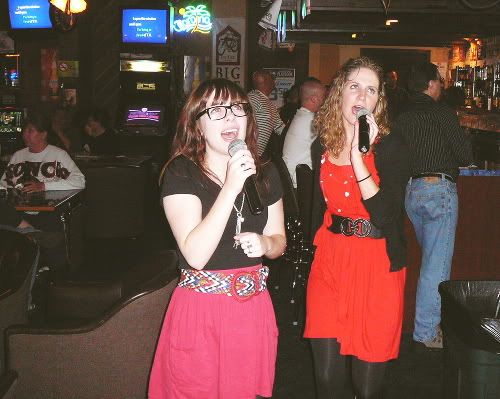 Last night I met up with my girl Ashleigh in Vancouver, Washington for some karaoke fun! I've never actually done real karaoke before (I assume Karaoke Revolution doesn't count?), and it did not disappoint! Much to my despair, however, I signed up to do Bon Jovi's "Runaway" and the DJ never did call me up for it. I don't know what happened! Bon Jovi, I've failed you! Oh well, we ended up singing some Mark Anthony and Lou Bega, so really, you can't go wrong there. Who remembers "Mambo Number 5"? Aw yeah I bet you miss that one!
I love hanging out with Ashleigh. She and her husband, Pablo, are ridiculously fun people. They're the ones whose wedding I was honored to be a part of a couple weeks ago, and I plan to do a little post about the wedding in a while (if I'm not lazy). I love them so much!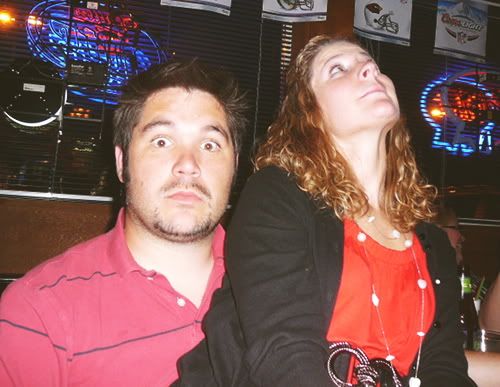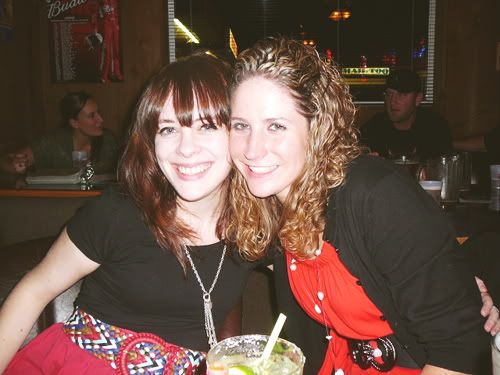 I promise I'll do an outfit post soon. I've just been super busy lately what with car issues, and then lying around feeling sorry for myself because I have my period. Being a woman is hard work, guys.