Well hello thar! Long time no blog. I've been super busy since early last week getting prepared for my friend's wedding, and then after the wedding I was so freaking exhausted I just didn't have the energy to do anything whatsoever until today.
So, I thought I'd start out the week with another featured blog. And what a way to start the week!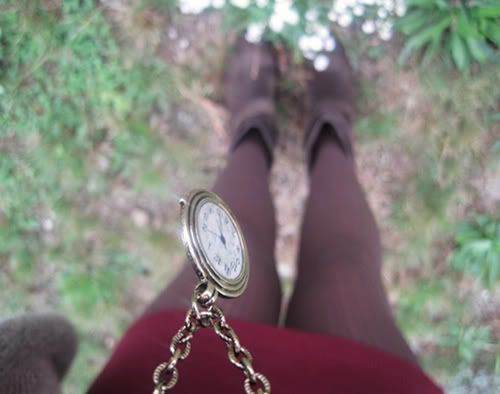 Simply Sunstar
is the blog-child of Heather, a girl whose style inspires me every time I visit her blog. She has a very fun, feminine, and earthy style that makes me so happy. Check out how she uses brown! Swoon-pants. And she's the sweetest, most down to earth girl ever. So, to help you all get to know Heather (whose blog you should all check out), I asked her some interview questions. Enjoy!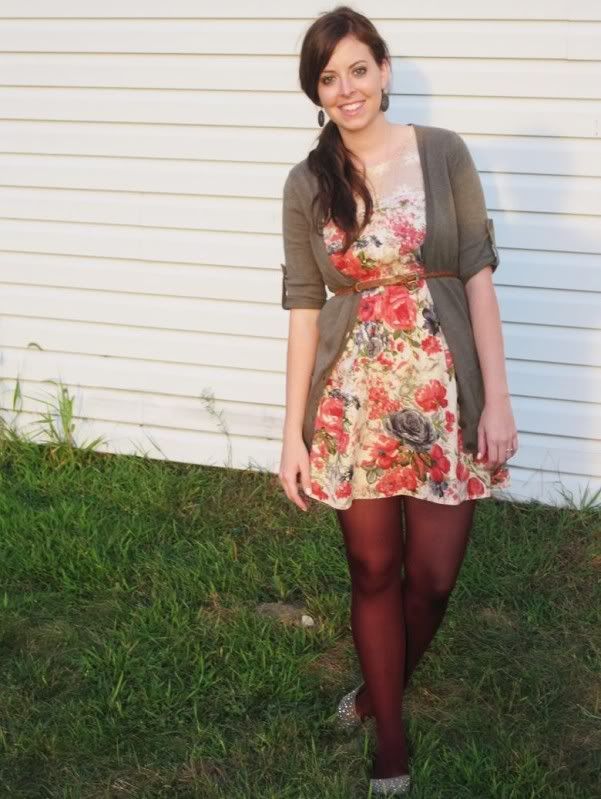 1. Tell us your favorite thing about blogging.
Definitely the community. Everyone is so passionate and supportive. This is a world I never knew existed until last year and now I'm so excited to be a part of it. I love connecting with other bloggers and sharing ideas. I love getting and giving feedback. I don't have too many friend's interested in fashion, so this is the perfect place for me to come and get advice on what works and what doesn't.
2. If you had to incorporate a historical era into one of your outfits every day forever, which one historical era would it be? And why.
This is a tough question. My easy answer would be the 1960's flower power era. I wear floral all the time, so this would be an easy thing to incorporate every day. So instead, I'm going to go way back in time and choose incorporate pieces from the renaissance. I mostly love the jewelry and cool headpieces from that time. I actually have a puzzle ring that I got from the renaissance festival last year, it's such a creative idea. I like to amaze people with it, because I actually know how to put it back together!
3. Describe the ideal pair of boots.
NOT suede. Although I absolutely love suede boots, they get destroyed in rain and snow, even with the suede protector stuff. Living in Michigan, I try to pick shoes that will last me more than one season AND they need to be comfortable. I don't like to endure pain for pretty shoes. Right now, my ideal pair of boots are
these
in black or brown. I love the buckles and I feel like black and brown are the most versatile color. I will be buying these as soon as I have the money to spare!
4. What initially inspired you to start a fashion blog?
I've been reading fashion blogs for awhile now and have always said "I want to do that!" Before I started this blog, I wore jeans everyday. Seriously, even on hot summer days. So I saw the remix challenge going on at Kendi Everyday and decided I wanted to try it. I was reading all of the other remixer's blogs and they were all so creative and had beautiful outfits/pictures. Well my remix items all included jeans, so I ditched the challenge and started anew. I decided I was finally going to wear the dresses that were hanging in my closet. I've only worn jeans once since!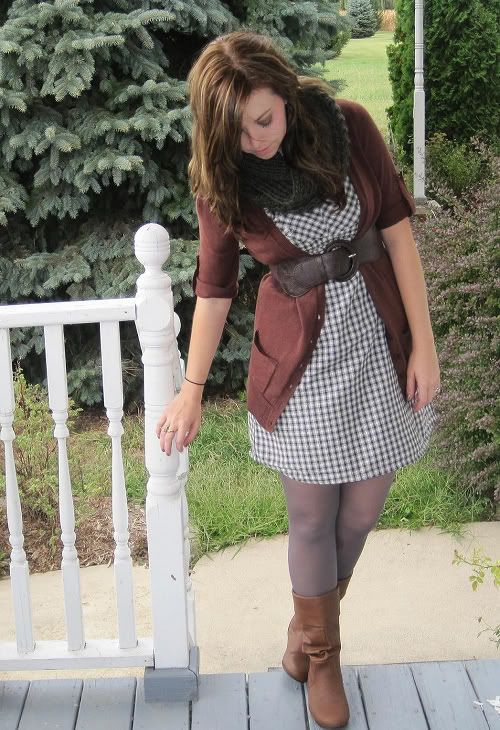 5. What are some of your daily inspirations?
I get inspired by online shopping and lookbooks. I will see one item and instantly start working out an outfit in my head. I'm often inspired by colors as well. I always stop to look at new nail polishes to get an idea of the season's color scheme. Inspiration is everywhere, I just wasn't looking before. Most of all, I'm inspired by other bloggers. Everyone is so creative and open to sharing their ideas with the world. I would have never thought of mixing flowers with plaid until I saw pattern/print mixing, now it's one of my favorite looks. Other bloggers inspire me to just be myself. I love that bloggers stay so true to themselves, so I try to be as open and honest as possible.
6. If you suddenly were transported to a magical alternate world, like Narnia, what would you want to be wearing when it happened? Why? (Keep in mind you're trapped there, possibly fighting or running from the Forces of Evil.)
Well I could sum this up in one word: layers! This way I can adjust my wardrobe accordingly. I would want to have a large shoulder bag for hand-free storage of said layers and whatever else I would find useful. Comfy boots would be a must too. I could wear boots all day, everyday! J And I would need one of those cool thigh straps to hold a weapon, just in case!
7. Tell us about your boyfriend and how he supports you and your blog. Yay!
He is my biggest supporter and photographer. I started off doing the tripod thing because I was scared to pose for him. But he took my pictures once and I quickly got over the nervousness and now he takes all of my pictures. He's a great director too, since he's the one behind the camera, he's able to tell me what works and what doesn't. I love seeing his creative side. I also tell him about every new follower and comment I get. He's always genuinely excited for me! He's the biggest part of my everyday life, so I'm very happy he's an active participant in both of my worlds.