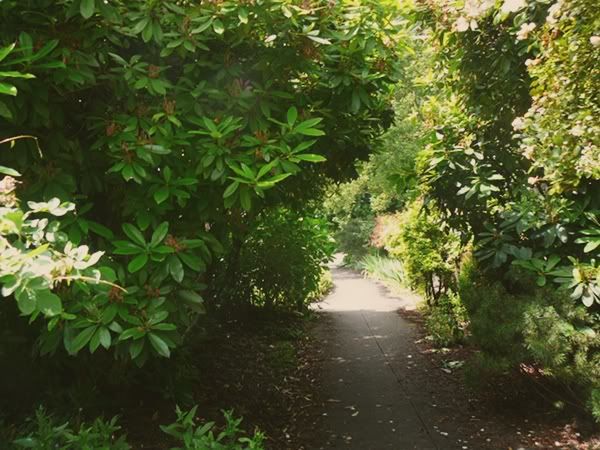 Today has been a good day! Slept in, heard a super bizarre-sounding bird outside the window, had some chocolate cheerios... that was nice. Then Greg and I walked to the bank and I deposited my tax refund (yesss! much needed!), and drove out to the huge Target semi-near (not really at all) our place. I picked up some hair dye (stay tuned for that!), a scale to keep up with my Weight Watchers without having to pay for the meetings, and some kleenex. I'll have you know, allergy season in Portland is
not
fun.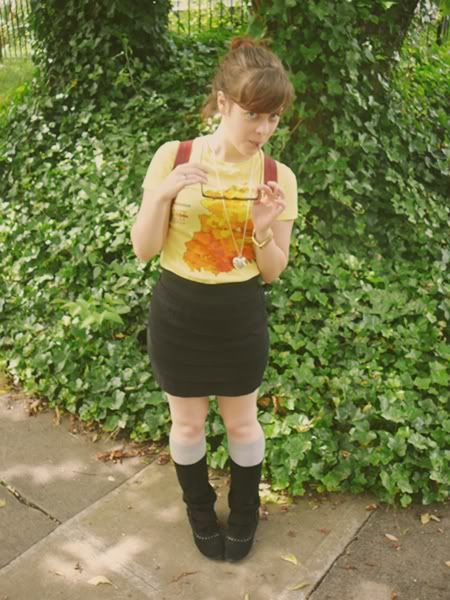 After running our errands, Greg and I walked from our apartment to My Thai Bistro, just a short walk down Hawthorne. We both absolutely love our neighborhood; it's beautiful and quiet, with two amazing streets full of delicious food, vintage clothes, and all kind of amazing little shops just a few blocks away in both directions. We were the only people in the thai place, but it was peaceful, and my diet Pepsi definitely had a cherry in it. So fun! I wish I'd taken pictures.
Then we got some FroYo from Swirl, which (much to my scale's dismay) has the most amazing toppings, such as: brownie bites, Mike & Ikes, gummi bears, cookie dough, strawberries, cheesecake chunks, AND MORE. It's pretty ridonk. I'm addicted, needless to say.
I mean, okay, after all that fun stuff,
obviously
I had a good day, but it doesn't end there. Oh no. It does not. Can't forget to take my outfit into account! I'm absolutely in love with it today. I did have to change into sandals before going to dinner, as it was quite warm out, but they were awesome sandals.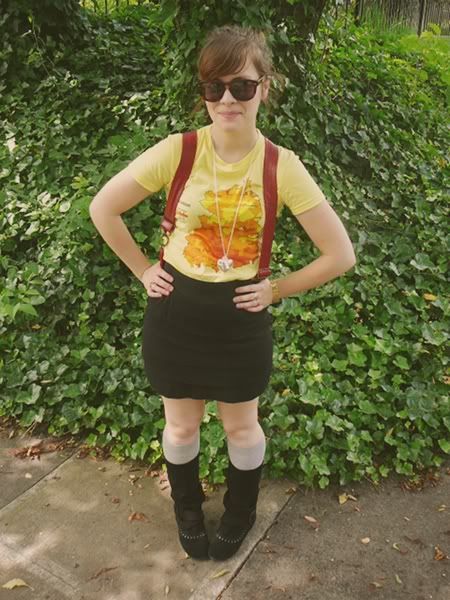 I'm wearing: Express skirt, Delia's boots,
ModCloth
tee, Ralph Lauren sunglasses (prescription lawwwl), Urban Outfitters backpack (which you can't see, but know that it is Epic).
My mom got me this badass Deutsche Demokratische Republik t-shirt for my birthday last month, and it's my new favorite tee. I took three years of German in high school and another two in college, and visited a friend in Trier in western Germany a few summers ago, so Germany holds a special place in my heart. I love anything and everything German. I recommend that everybody goes there at least once! If only for the
delicious
beer.