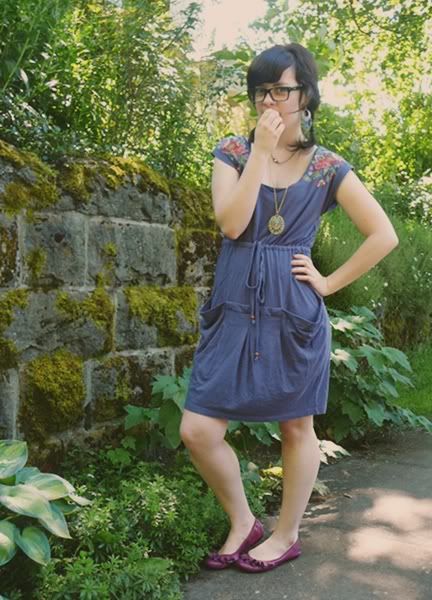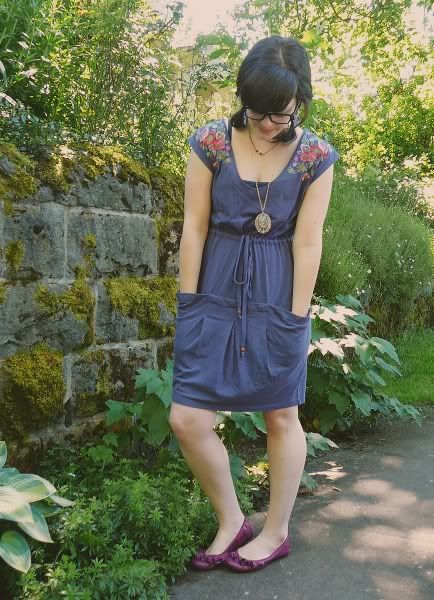 I'm wearing: Anthropologie dress, Old Navy flats, Forever21 necklace, Claire's earrings.
I felt like dressing rather gypsy-esque today. I'm not sure it worked out, exactly, but I do think the purple suits my new hair.
Sorry I don't have a lot to chat about today! I'm still on the search for work in Portland, which is a lot harder than I had somehow expected. Oh well, something will come along.
Thanks for all of your lovely comments, by the way, everyone! I'm so taken aback by the quick feedback and sweetness of my readers. I'm surprised anybody has even found this blog, it being so new and all. Thank you!