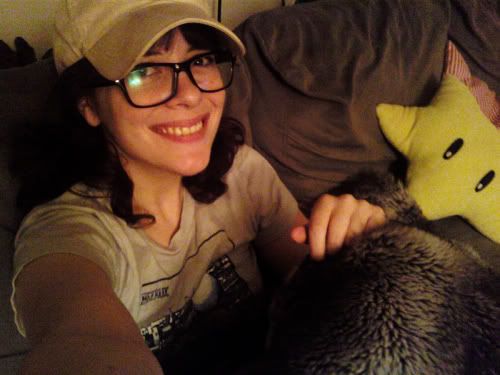 Please forgive me, internet! I've been a bad style blogger. I was going to take some outfit photos today, but it turns out my camera battery is dead. Oops? I ended up cuddling up on the couch and watching
Merlin
on the big ol' TV instead. Greg's out of town until Tuesday, so I can watch all the dorky shows I want! We hook up Greg's computer to the TV, and mine won't do it right, so that's how I watch shows -- through the computer. We don't have real TV. So with Greg gone, his computer and therefore the TV are
all mine
. *rubs hands together*
Anyway, here are some
exciting
pictures I found in my camera. Clearly I get really bored at work. That first picture is me wearing Greg's hat for him (he likes girls in baseball caps; I know, how did that happen? I
hate
wearing baseball caps), getting ready to watch me some hot quasi-medieval dudes banter in a slightly homoerotic manner (
Merlin
).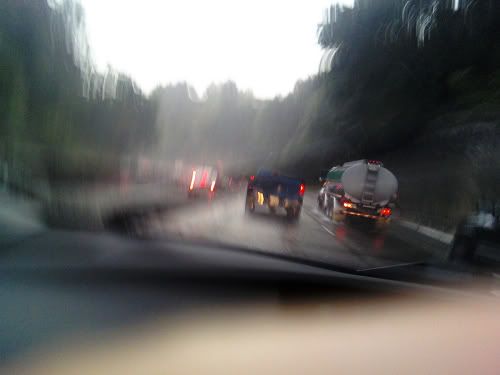 It's a good idea to take phone pictures while commuting during rush hour on a rainy day...



I get really bored at work.



For those who read my twitter, these are the boots that rule. You've seen them before, but I was just bored and admiring them. Derp. (I use my computer as a foot rest. It's not good for much more than that. 640 megs of RAM? Shoot me.)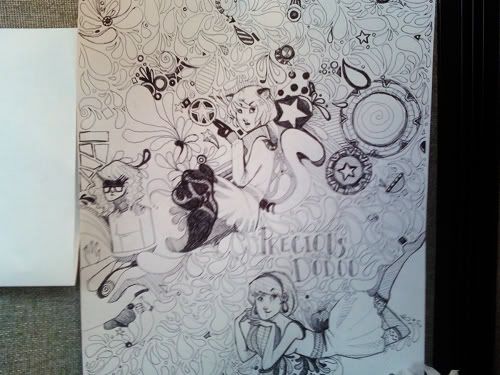 I produce about one page like this of doodles per day. Like I said, really bored. (Yes those are Stargates.)
It's okay though, my job is slowly getting less painful, as I feel I'm adapting to the later shift. My boss said she'll keep an eye out for anybody who wants to switch shifts, though, so at least I might be able to get an earlier shift one day. As far as customer service, well... people in general are pretty Stupid, but the job itself is pretty okay. That's all I have to say about that.
Last but not least, if you want to ask me a question for my
Q&A post
, direct your questions to my comments, or my
Formspring
! I'll probably post the answers sometime next week, or this weekend if I get antsy. Also I encourage stupid and awkward questions! Bring 'em on!