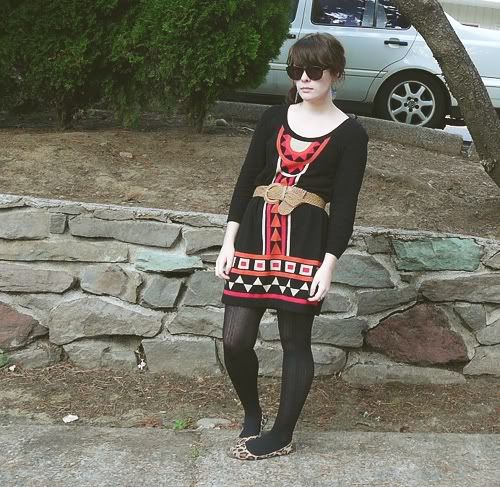 This is me attempting to look somewhat alive after a long day of work. For some reason the 9:00 - 6:00 shift is really hard on me. I've always been better at working early and leaving early, but I suppose I'll get used to it. In the meantime I'll wear sunglasses to hide my horrendous under-eye bags. Eeeesh!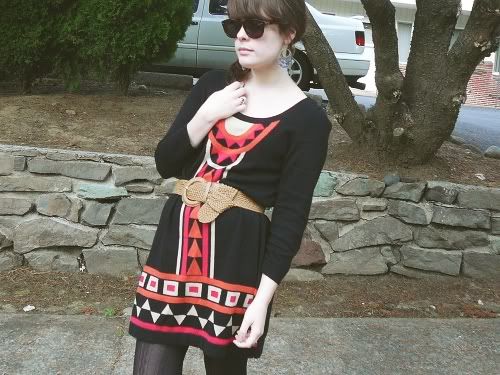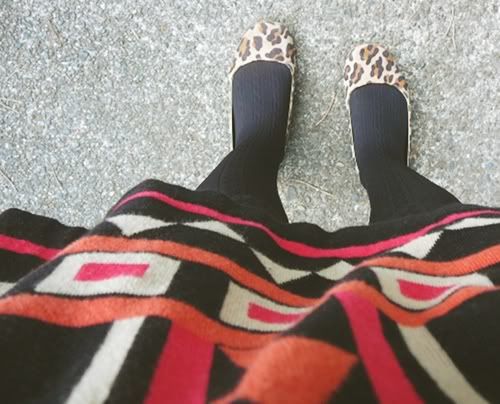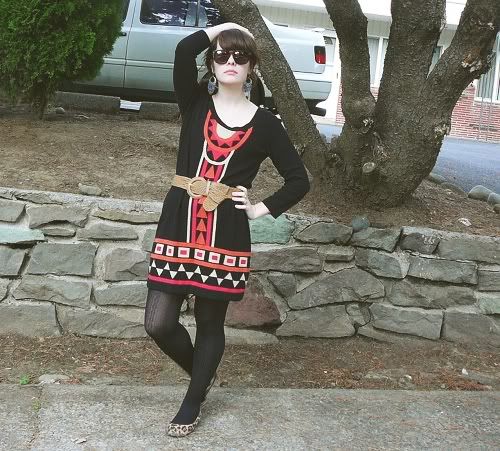 I'm wearing: H&M sweater dress, Wet Seal belt, Target tights and flats, Ralph Lauren sunglasses.
I had to run and pick up these tights on my lunch hour, because the air conditioning in our building is still on and I'm quite prone to cold. Who knows why I decided to go bare-legged today, but I did, and now I won't anymore. I was freezing all day! Thank goodness for a nearby Target. At any rate, at least I had this warm fuzzy dress to keep me somewhat cozy. I picked it up this spring at H&M, and I haven't quite been able to wear it yet. Finally the weather is agreeing with me!
So, my blogger friends, I'm having a minor dilemma. This weekend I'm going up to Seattle for a friend's bachelorette party. But woe is me, I have nothing to wear! I really don't. I'm pretty much devoid of any kind of party dresses that would fit a night of clubbing in Seattle. Do any of you think it would be super irresponsible of me to get a super cheap dress at like Forever21, even though I haven't received a full paycheck yet? Ack! I just don't know... I may have to sell some clothes at Buffalo Exchange to get the money for it. I'm super annoyed at the prospect of clubbing all night and having nothing to wear. We'll see what happens. Anyway, what would you chaps do in this situation?