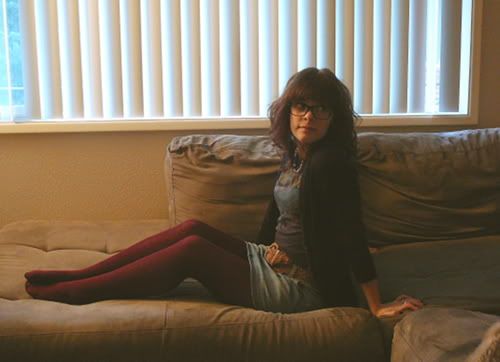 I'm wearing: Hot Topic t-shirt, thrifted skirt, F21 sweater tights, Old Navy cardigan, Wet Seal belt.
I'm slowly easing myself back into the outfit photo routine. I just didn't have it in me to wander outside for photos, though. I hope you'll forgive me! I need to bite the bullet and invest in a tripod. Before we all die of low-lit photo disease.
I am now going to watch something called
Taintlight
. Let's hope it's not actually
Twilight
porn...