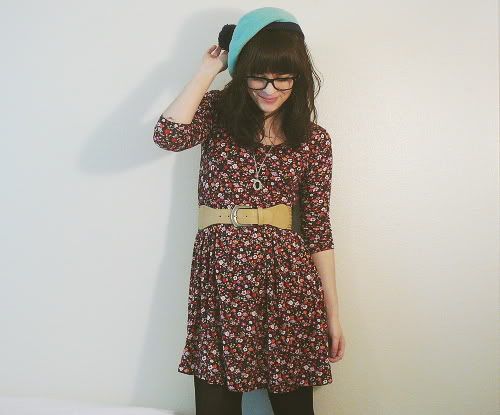 Lately I can't shake the feeling that I'm forgetting something, or that I'm putting something off, but I can't for the life of me remember what it is. I've been picking at my fingers and waking up in the night, can't digest my food properly (maybe TMI but I don't care), and am generally a denser ball of anxiety than usual, which is truly disturbing. I'm like a white dwarf of tension. One teaspoon of my anxiety weighs the same as Mount Everest.
Also I've been experimenting with not actually shampooing my hair for over a week now, and I'm waiting for my hair to go back to its normal state. It was super greasy a few days ago but now it's getting better! I think? I dunno. I just felt like my hair was really dry and every time I washed it it was gross and crunchy so I'm trying to hydrate my poor follicles or whatever.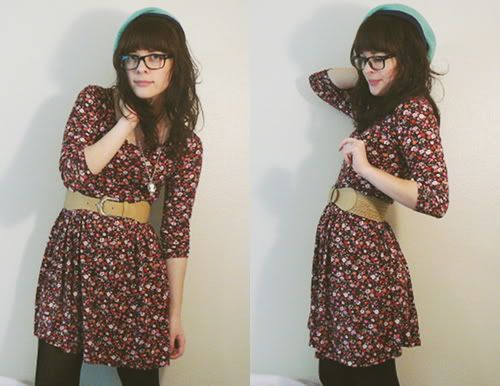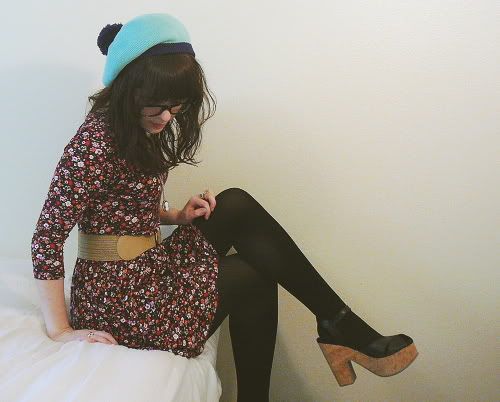 I'm wearing: F21 dress and belt, Target beret, shoes c/o Blowfish.
I rediscovered this badass pom-pom beret while going through the mountain of old/forgotten clothes in my closet a few weeks ago. Sadsauce that I found it in spring, it's rather a winter hat, but I wore it yesterday anyway! Rebellion! ...Not really at all but yeah.
I've decided to take outfit pictures every day if I can, but only post on the blog every other day. That way I'll hopefully not get behind so much on my posts, and I won't overload you all with constant posting. I think this is a glorious idea and I am a genius.
Holy crap I wore more than one color yesterday WHAT IS HAPPENING.