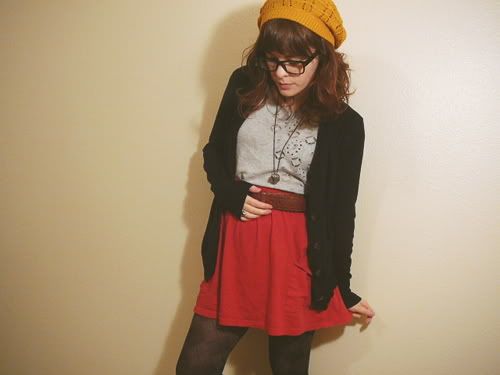 Today I am so tired I can barely keep my eyes open, so I'm going to keep this one short. It's an annoying post anyway, as it's like... the exact same outfit/color scheme as my previous post, so you may as well not even look at these pictures. I'm so repetitive and boring, blogger fail! *moment of self-loathing*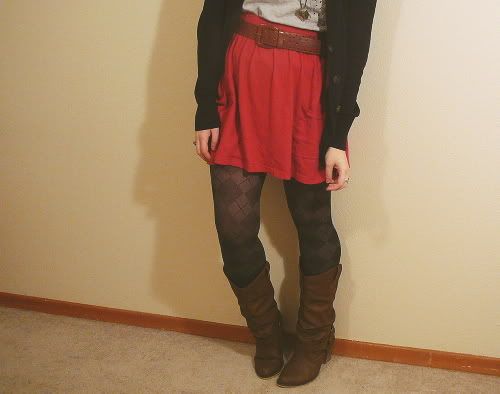 Target skirt, cardi, and tights; F21 shirt, hat, and earrings.
I'm planning on doing another video blog sometime soon, but I don't know what to talk about. If any of you have any questions, topics, or random things I can ramble about, let me know! If not, I'm just gonna talk about
Misfits
and
The Mighty Boosh
, and nobody wants that.