Instead of an actual outfit post, as I didn't take any photos of my outfit today whatsoever, I thought it would be fun to post some of my favorite outfits from my old style blog. I was missing my short hair from years back, looking at old outfit photos, and yeah... thought maybe you guys might like to see what my style was like back then!
These are in order from oldest to most recent. Winter of 2008 I do believe.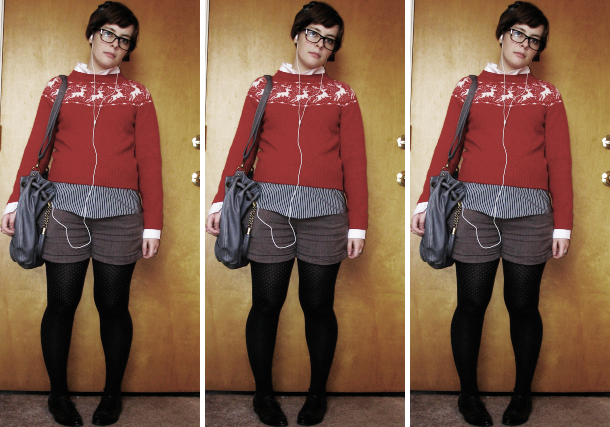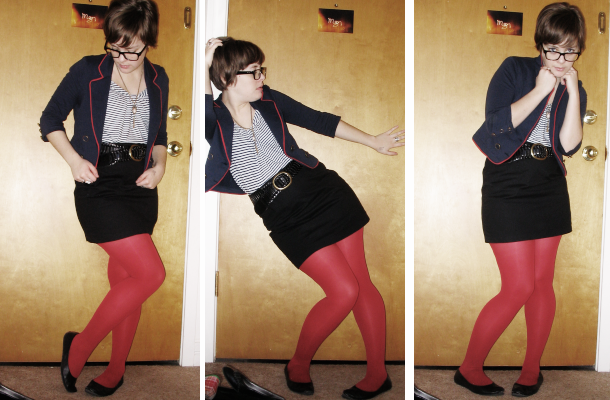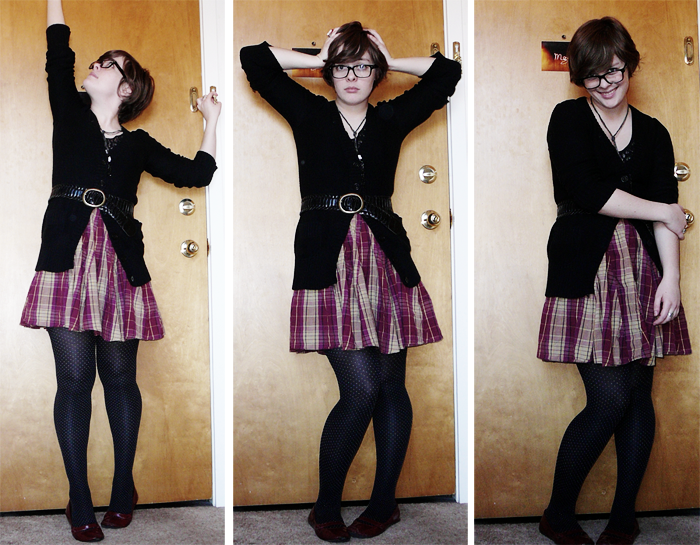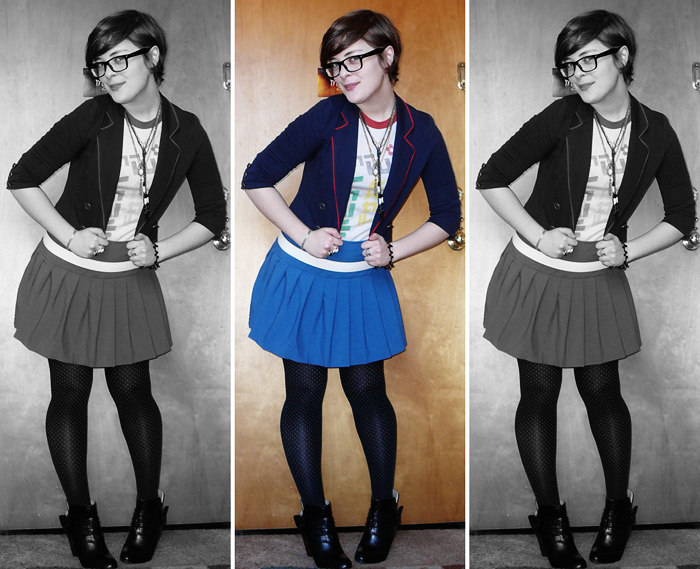 LAWL PHOTO OVERLOAD. Those first black boots should look familz! (<-- That's my abbreviation of familiar.) I really wish I still had those gray ankle booties. I gave them away at a clothing swap last winter, because I was self-conscious that they made my legs look shorter, but... they were so cool. I miss them. Sadfaaaace!
Anyway, so yeah I chopped all my hair off a while ago! What do you guys think? Should I do it again someday? I kind of want to... my hair gets straighter the shorter it is, so that's always convenient, and I want to something asymmetrical with like, a really short pixie on one side and then slightly longer on the other side... but not in a weird way, but a cool way.
You
know.
Do you guys like the way your style has come over the years? I think mine has improved vastly, but I'm biased, ahurr.