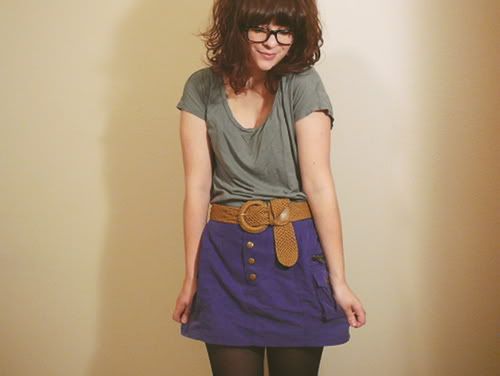 The
Tron: Legacy
soundtrack is... how do you say... FUCKING AWESOME. Just thought I'd let you know. How can you go wrong with Daft Punk and Tron, though, really? I don't think you can. It's not possible in this world.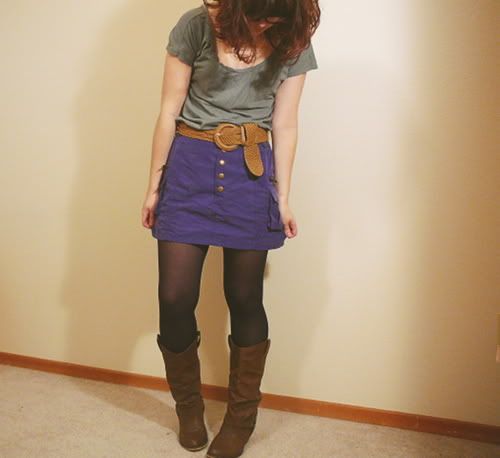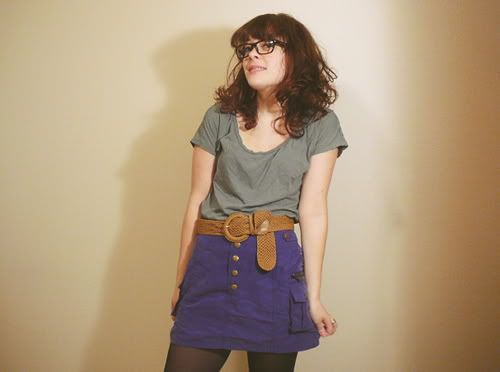 I'm wearing: American Eagle shirt, H&M skirt, Wet Seal belt.
For some reason I've been really averse to wearing two bright colors at once in a single outfit lately. Is that weird? I used to be all about wearing a billion bright colors at once, but lately it makes me feel super tacky. I'm all over neutrals with a "pop of color" (puke) lately. Can I just say, I hate the phrase "pop of color" (please note that I used it ironically)? It is the most over-used, trite, stupid fashion/blogger phrase I've ever heard. If you've used it please don't take this personally! I'm not attacking anyone; I've probably used it myself in the past. I just... it is so flipping cliche and cheesy. Pop of color, guys! Also hate the phrase "touch of whimsy".
Uuuuuggghhhh
kill me now. I think there should be a list of phrases fashion bloggers shouldn't be allowed to use, and those would be at the top of the list. If you're going to be a writer (and bloggers
are
writers), at least use an original descriptive phrase here and there. We don't allow that kind of cliche crap in real writing, so why should bloggers be throwing it around like crazy people? ...So that just turned into a rant. My bad. Yes I am easily riled up over stupid things.
Er... ANYWAY, so I don't often wear colors all together like this (or I try to stick to more subdued colors at any rate), but this green top is pretty calm, almost neutral-y, and I dunno it just felt right at the moment of looking for clothes to wear. Plus all I did today was hang with my girl Ashleigh, who sweetly let me subject her to episode 1 of
Sherlock
! And then we watched
Mansfield Park
, which will always be a favorite. Ah, lazy Sundays.
Debating whether I want to journey to F21 to exchange those dresses for some more much-needed cardigans. It's just so cozy here inside.