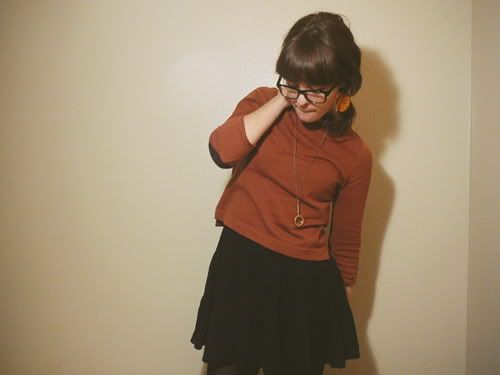 I loved my outfit today. It's simple, but I like it. For some reason I love rich brown and black together, despite the fact that you're not supposed to wear them together. Well, as long as you follow the "rules" you're good, but I think fashion rules are the stupidest thing in the world, just saying. Anyway, I also have a slight obsession with cropped sweaters at the moment, and I've always loved elbow patches, so this sweater is my favorite thing in the world right now. I heart it to pieces!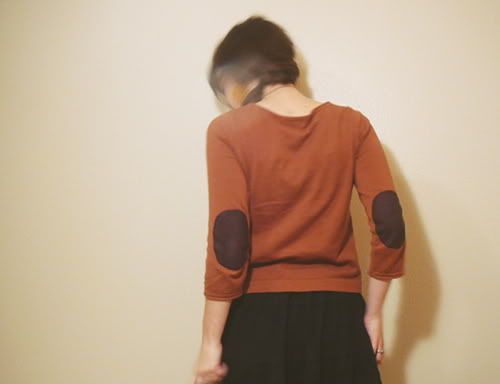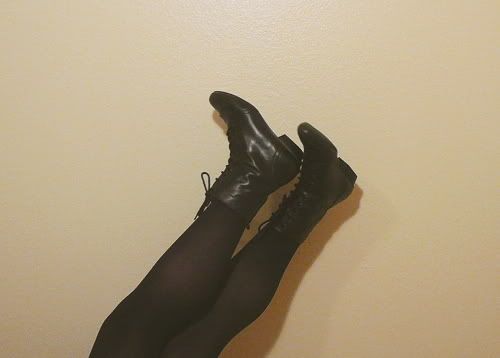 I'm wearing: H&M sweater, Old Navy skirt, magnifying glass necklace from Mom, Crown Vintage boots via DSW.
Also check out my boots! I got them on Boxing Day with my mom at DSW, on sale for 40% off! I love sales. And these are just the kind of boots I was looking for, with bonus cool little fringe thingies on the front. Fringe thingies! They are super comfortable, and like I said in my twitter, they make me feel like a Victorian hipster-witch. ...So basically, awesome.
This necklace is my new favorite piece of jewelry. It's a Christmas gift from my mom, and I won't deny it -- I totally wanted it because it reminds me of Sherlock Holmes! What with that and the elbow patches, I just need a pipe and I could be like... a professor/detective from Victorian England (in my mind). A girl can dream.
I just got back from watching
Black Swan
with my bestie/neighbor Rose, and it was so stressful. Really good, but so stressful. I will never pick at the skin around my cuticles
ever again
.
Well, herpa derp. I'm out of things to say. Time for bed I guess?