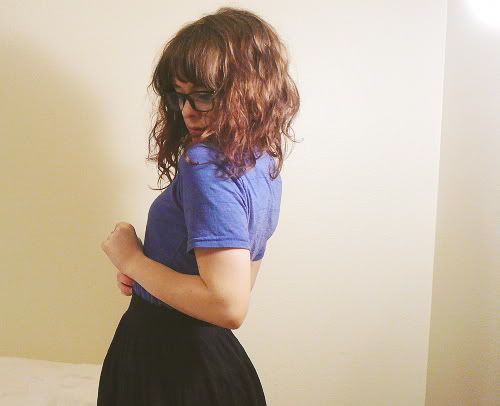 It hasn't been my week so far. There seems to be a rash of bad weeks in my life lately, although I think it has more to do with me letting everything get under my skin rather than everything simply
happening
to me, as I imagine.
Let's visit a new world for a while, then.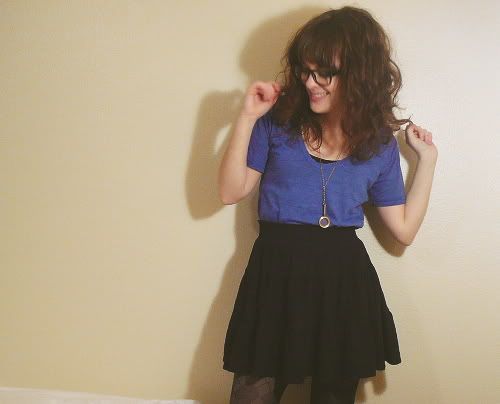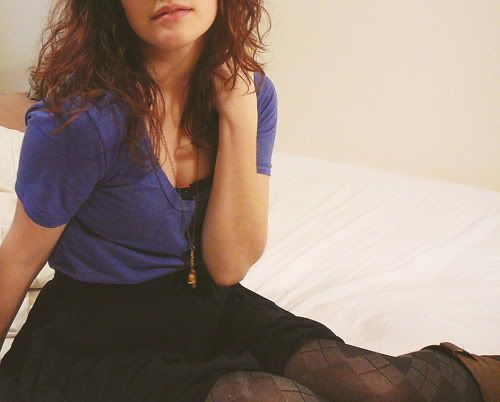 I'm wearing: UO shirt, Old Navy skirt, necklace from Mom, Target tights, Ross boots.
This other world is green and quiet. There is an ocean, somewhere in the distance, and you can just see its waves glinting under the golden-hour sun. Soft grass rustles and teases your ankles, a sea of grass, and it goes on toward the water. Behind you is a wood, thick, musky with moss and decaying leaves beneath the undergrowth. Dew-filled flowers reach up and out, searching for dapples of sun. Bugs hum in the air.
There's a city, and you've been there, but you can hardly remember it. It was full of light, and it rose up as the streets went 'round and 'round to the top, cobbled with white stones.
You can't remember why you left the city, but you want to go back. You know you never can. It's only a memory now, just like the wood was, just like the ocean will be when you've sailed across it.
Try to remember how to get back. If you remember, you can go there again. But your mind is getting fuzzy. It's as though you're falling asleep without closing your eyes, and the sea of grass moves beneath you, and in the distance you finally hear the crash of waves on sand.