I just took a personality test that said I was extroverted, orderly/organized, and unfriendly/rude. Uh... test? You are broken. Just so you know.
Do you guys take personality tests? I find myself endlessly intrigued by them. I've taken countless Meyers-Briggs ripoffs online, just to see if my "type" ever changes, but I always get the same results. I'd be curious to see some kind of study of style bloggers' personality types. I know the Meyers-Briggs formula is considered useless or inconclusive by many, but I'm so fascinated by how accurately my personality type describes me, and I wonder if we style bloggers all have similar or comparable personalities. Although, now that I'm thinking about it, we probably don't. That would be terrifying: an army of girls, well-dressed and all exactly the same...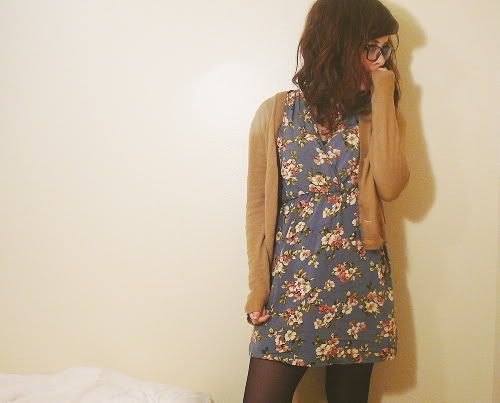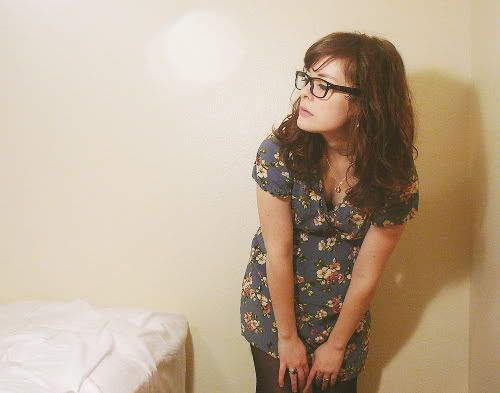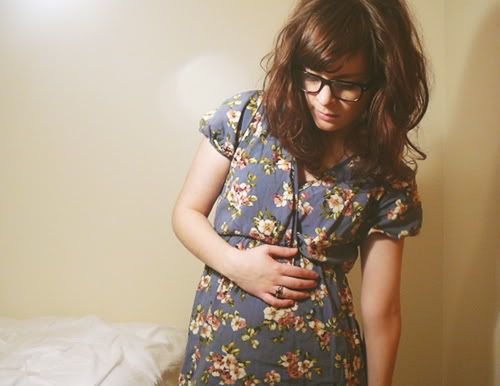 I'm wearing: Dress from Gee, UO cardigan.
So this dress is super amazing and I kind of want to wear it forever! It was sent to me as part of the Wardrobe Wanderlust swap by the lovely
Gee
, and I'm dreading the day when we must part.
Okay all right. I admit it. I did not wear this outfit any time recently. In fact I think I took these photos over a week ago! I wasn't ever going to use them, because I think they turned out pretty badly and I was just figuring out how to take my photos so the bed wouldn't end up in them too much, so they're pretty awkward.
However
, I've worn this damn dress two times since then, and every time something happens where I end up unable to take photos of it. It's cursed! So I just gave up and I'm posting these. Deal with it. *sunglasses*
I would also like to share with you the fact that I had a dream about Benedict Cumberbatch last night. We were dating. Aw yeah.
My subconscious rules
. Subconscious high-five! What super awesome wish-fulfillment dreams have you guys had recently? [Meg's past dreams: making out with the Doctor (Ten and Eleven), Holmes/Meg/Watson sandwich, Will Smith as a classmate (??), making out with Zachary Quinto.]