I crave tater tots. I'm trying to eat better, as the past week has had a milieu of decadence, but I still crave tater tots. I'm terrified to look at my bank statement tomorrow when all my debit purchases go through.
Yes I really wanted to use the word "milieu;" I probably utterly misused it; please do not hate me.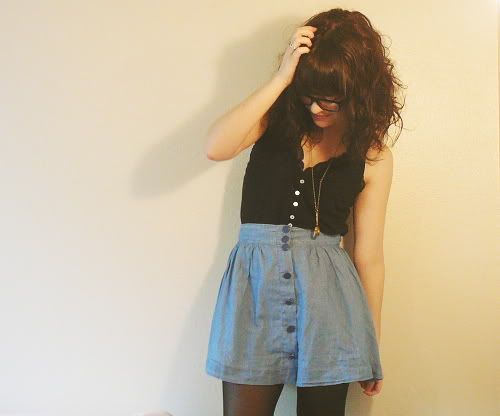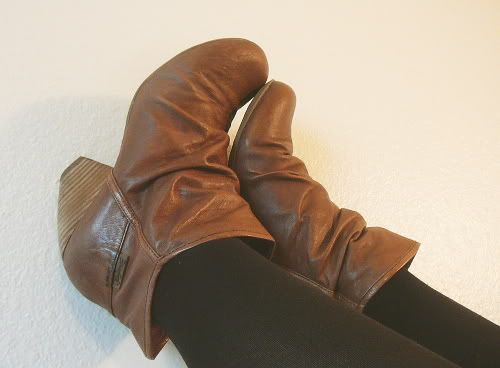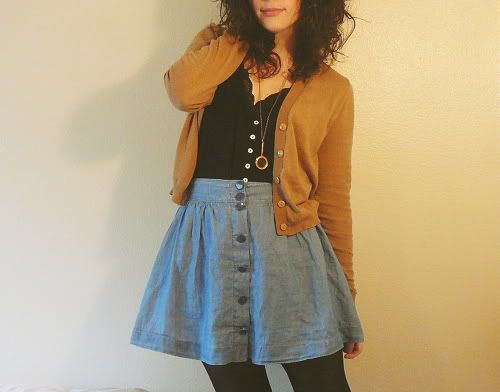 I'm wearing: H&M skirt, UO cardi, Old Navy tank, Blowfish shoes.
I wore this outfit way back on Saturday. I'm getting more and more behind on my posts! Don't worry, I'll catch up eventually. Or fall behind, whichever way you look at it. Anyway I got my hair cut that day and these were taken after the fact. I know, it looks pretty much the same! It's okay, I just wanted more texture and volume, which seems to be what I got. I also got a decent bang trim, huzzah! I need to keep up with that and go in regularly for a free trim. It's awful when I do it myself.
Greg's hair turned out super cute, but you can't really see it in the following photo. Oh well. Behold, we differ greatly in height!