Can I just say, I have the Best Friends In The World. I really do. Everybody I know from blogging, on twitter, livejournal, and at work and RL, they are amazing. You are amazing. You've all made me feel a billion times better about not getting into City University London (see my twitter for me being an emo emo-pants about it), and I am just... so happy to know so many sweet, loving, supportive, and beautiful people.
I also feel a thousand times better because Greg took me to the
Horse Brass Pub
, where I got fish & chips and a pint of imported English cider. Just what I needed after a hard day.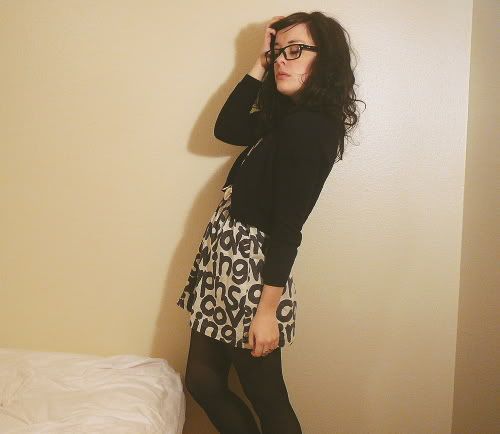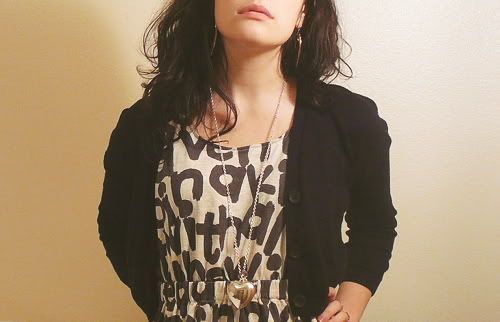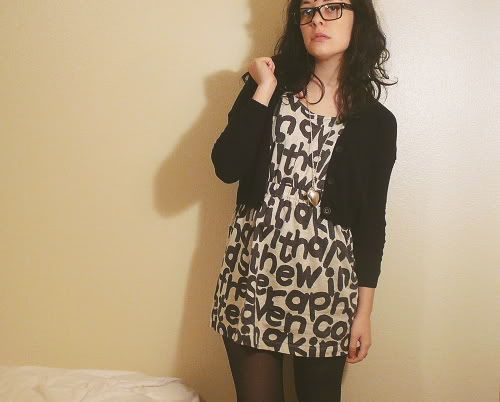 I'm wearing: F21 dress and earrings, H&M cardi, Target necklace, GoJane shoes.
This is what I wore on Valentine's Day. I didn't take pictures on the day, so I had to recreate the outfit yesterday. In the spirit of V-Day, though, I'd like to give a little shout-out to my favorite person Greg. He is the best at life. His hugs are enveloping and warm, his laugh is infectious, his words are always supportive and full of reason and logic, and his stubble feels adorably scratchy on my face. I love you, Greg. I love you more than I can ever put into words. But just know that if the world were about to implode and I had to rip out my own heart with my bare hands and throw it into the void just to save your life, I would. I would do it without a thought. You are incredible and I'm so happy to have spent four amazing Valentine's Days with you! ♥