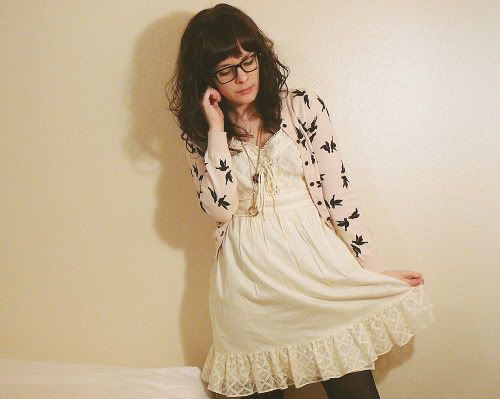 Just a quick post tonight. My camera's battery died after only a few outfit shots, and then dinner was ready and I had to take off
Amanda's
dress to eat so I didn't accidentally get spaghetti sauce all over it, and then I just didn't have the ambition to get it back on again. So I stayed in my PJs. And you're all stuck with extremely mediocre photos. Ha! My tummy is very round and full, though, with delicious Greg-made dinner, so it's worth it. I love my househusband!
So somebody told me that Matthew Gray Gubler's character on
Criminal Minds
reminded them of me, so I made Greg watch the first 10 episodes with me. Okay I didn't
make
him, but he watched it with me and it's not the most outstanding show in the world. It's like every other crime drama out there. I don't get it. Does it get better? Help me, internet. Should we keep watching?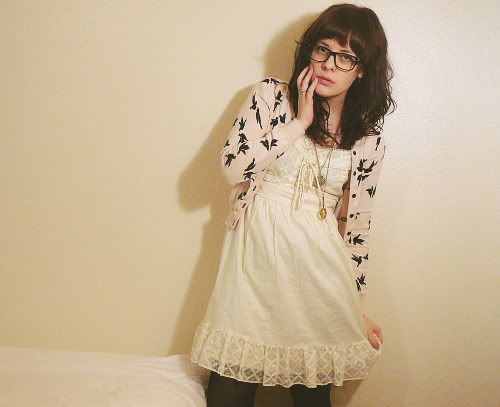 I'm wearing: Amanda's dress, H&M cardi and necklace, other necklace from Mom.