Greg came up with the title of this post. idk
I don't know what I think of this dress. I got it from ModCloth's Cabin Fever sale, but after trying it on, I'm ambivalent. I love the look of it, I think it's
darling
, but I'm not sure "darling" is quite what I'm going for with my style. It's also got this awful tight elastic sleeves that are pretty uncomfortable. I'd say I have pretty small arms, at least average sized, so the fact that the elastic on these sleeves is almost cutting off my circulation seems
rather
ridiculous. I'm considering altering it somehow, but I don't know how I'd do it! We'll see. Anyway, I just don't know about this dress. I'm going to keep it, for sure, but I'm still mulling it over in my mind... maybe I can find a way to style it that makes me feel more comfortable. I don't really want to look like a 12-year-old from 1910, surprisingly!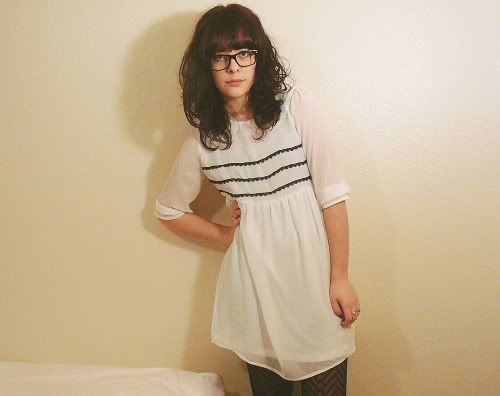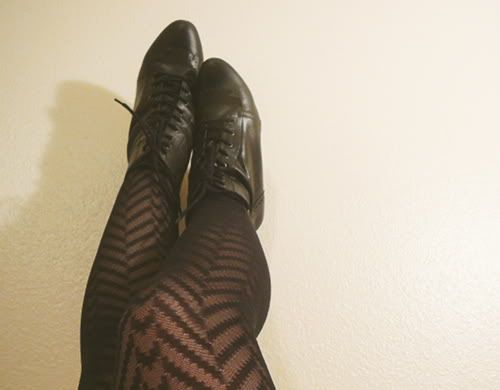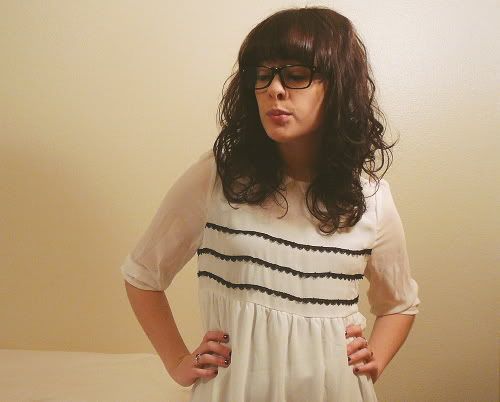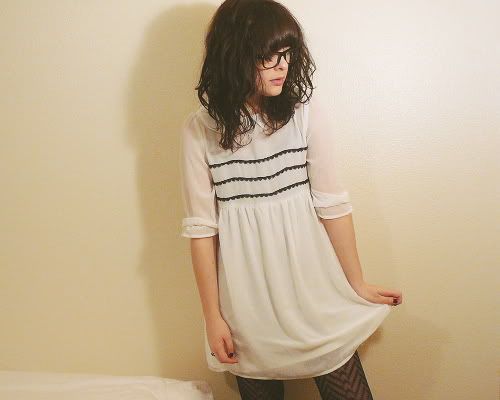 I'm wearing: ModCloth dress, Target tights, Vintage Crown shoes via DSW.
My weekend has been deliciously relaxing so far. Last night I watched
The Ruby in the Smoke
due to Matt Smith being in it, and it turned out to be one of those movies that I would've loved as a kid but was a bit boring as an "adult". The most enjoyable parts were the parts with Matt Smith, NOT GONNA LIE. Still, if you love Matt Smith as much as I do, it's worth a watch!
If you're into reading, on the other hand, I
more
than recommend the Kingkiller Chronicles by Patrick Rothfuss. Seriously, you guys. I love those fat fantasy novels, but these books are beyond awesome. It takes a lot for me to get really engaged in a book nowadays, but
The Name of the Wind
and now
The Wise Man's Fear
are the best books I've read in many years. Not since
Jonathan Strange & Mr Norrell
have I enjoyed a fantasy novel this much. Even if you don't like fantasy, the story and character development in these books is more than enough reason to read them. And they're funny, too. I've been lolling so much while reading
The Wise Man's Fear
! Read these books, they are amazing!
Now I need to figure out something to do for the rest of my day. Although I'll probably just end up reading, considering I have like 700 pages left to digest. Yay!