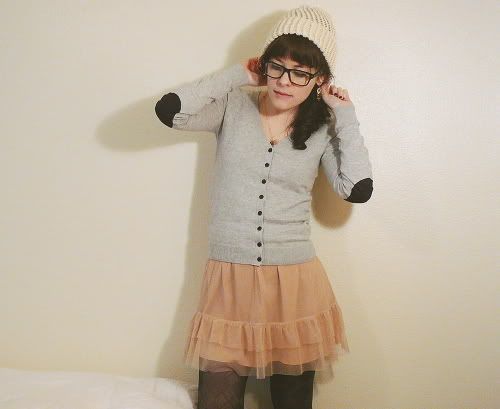 As usual when my womanly moon cycle comes around, I feel an intense craving for baked goods and chocolate. Chocolate donuts in particular. I want donuts so much right now it
hurts
. When will they invent a zero-calorie donut? Or better yet, when will I become one of those people who loves to exercise? Never, for both, but I can't help but fantasize.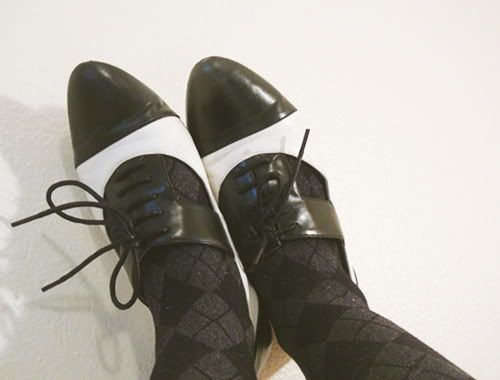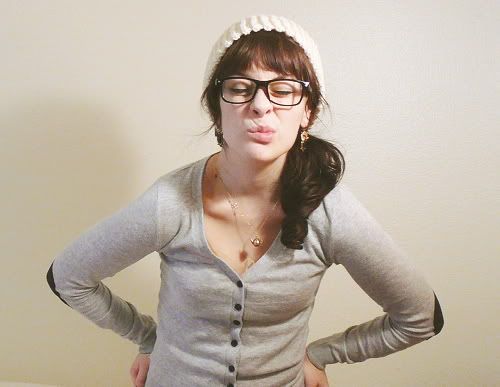 I'm wearing: Target dress and tights, H&M cardi, hat made by coworker.
Some of the people at work have been obsessed with making knit hats lately, and since my coworkers are
awesome
, one of the girls made this one for me! There's a lot of down time at work for us, so we often take up crafts or puzzles to make the time pass. I'm a fan of my iPhone for that purpose, but when playing Angry Birds for 8 hours straight the battery gets drained pretty quickly. Good thing I have my books, crosswords, and the interwebs!
Greg made sloppy joes last night, and they were the best sloppy joes
ever
. He made them from scratch, from a recipe I found online, and they were seriously delicious. I'm loving this whole Greg cooking dinner thing! Although according to him he's getting the better end of the deal, not having to pay for anything. I disagree. I'd rather pay for it and then have my dinner served to me every night. My life pretty much rules.
But SERIOUSLY I want a donut
so badly right now
!