Thank the heavens. It's in the 70s and windy today.
At last
, a respite from the overbearing and energy-sapping heat! You can blame 90-something temperatures for my absence from the blog. It's just not that fun getting all dressed up and taking photos out in the sweltering heat, especially if you're just going to take it all off again once you get back inside. To my relief, today I woke up to a much milder day, and thought it would be the perfect time to style this new dress I found at Buffalo Exchange.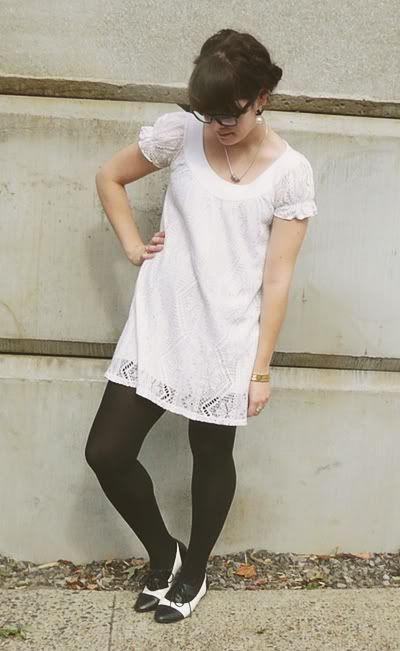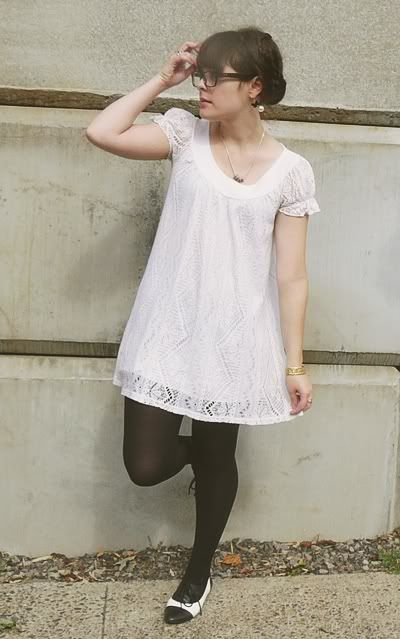 I'm wearing: Thrifted dress, Target tights, Aldo shoes, F21 earrings.
Greg and I recently started watching
Leverage
, a dramedy (this word needs to be used more) about a crew of thieves who steal from the rich and give back to those who have been wronged by said rich dudes. It's very Robin Hood-esque, but totally entertaining,
and
they film it here in Portland! It's fun recognizing landmarks in the background of outdoor shots. Sadly we've already nearly finished season 2, so once we're caught up we plan on starting
Fringe
. Do any of you watch it? Thoughts?