Today it's overcast and raining. I managed to get my outfit shots in before the rain started, so that's good. I love the rain. I love being slightly chilled, knowing the only thing between myself and cozy warmth is a fleece blanket and some hot cocoa. I think if summer lasted for two weeks, max, I'd be satisfied. Just enough time to float the river, visit the beach, and have pints at an outside table at the pub. Anything beyond that is overkill. I just don't like summer. There, I said it.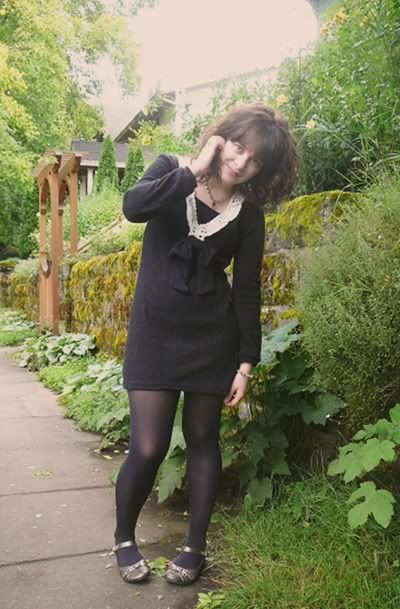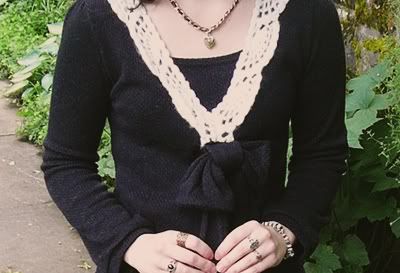 I'm wearing: Dress from
YesStyle
, Target tights, shoes from Famous Footwear (no idea of the brand), necklace from Macy's.
I just don't have the energy to talk about how much it sucks being unemployed right now. Just know that all I've been doing for the past three days is playing
Fable II
with Greg (we switch off), enjoying our new 46" Sony Bravia. I've also been trying to finish the Midsummer meta achievement in WoW, which will mean nothing to you I'm sure, but it is extremely time-consuming and frustrating at times. But it gives me something to do.