CREEPER ALERT:

That smile reminds me of the troll face... okay maybe not quite
as creepy
, but still.
SUP GUYS! Let's have some more grainy kitchen photos! You can blame my extreme and ever-present laziness for that. It's just so hot and sunny outside, and it is not my favorite thing to stand out in that for more than, say, 2 times per week. Perhaps this is to the detriment of my blog, but it can't be helped. I'm saving my energy for sewing times later!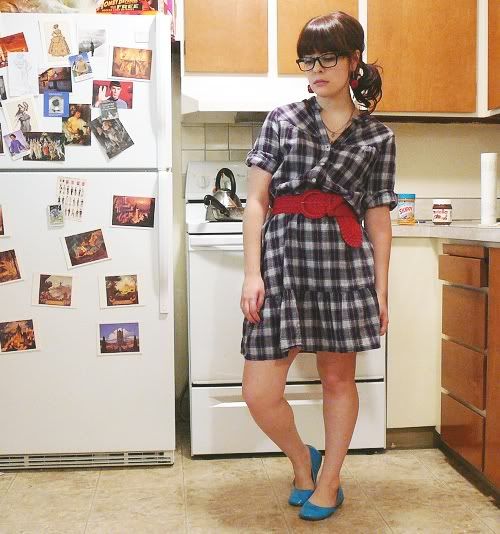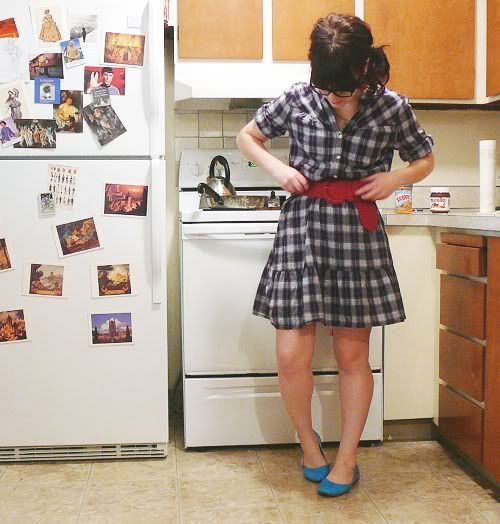 I'm wearing: H&M dress from my mom, Target flats, F21 belt and earrings.
My mom got this dress for me when she visited California last year. It fit me quite well then, but since then I've lost a significant amount of weight, and now it's rather big. I still like it though, and it's special because my mom gave it to me, so I now fix its oversized-ness by belting it with a thick belt, and rolling up the sleeves. Seems to work pretty well! It's not the best dress for warm weather, however. I discovered this after lugging a 24-pack of Coke Zero from the Prius to the apartment. My most of me...!
So I got some fabric at JoAnn Fabrics yesterday! I'm super excited to work with it. I found two cute floral prints, and an
amaaazing
space print with planets and stuff all over. Hopefully I can create some semblance of a skirt with these fabrics and my shoddy sewing skills! Wish me luck... and may the Force be with us! So say we all. Uh... and live long and prosper! (I ran out of dorky sci fi things to say.)