Talk about going on and on about something for
ages
, right? I just won't shut up about
Doctor Who
. Nor will I, if the show continues to be so amazingly awesome (which it will). If you like sci fi, fantasy, time travel, comedy, adventure, and super-dee-duperly hot dudes in bow ties, you should probably watch this show. Netflix is your friend!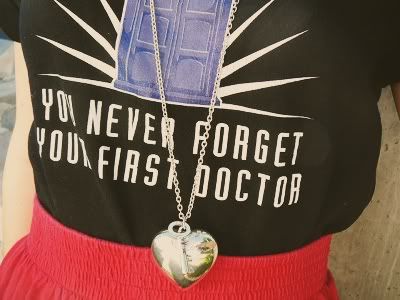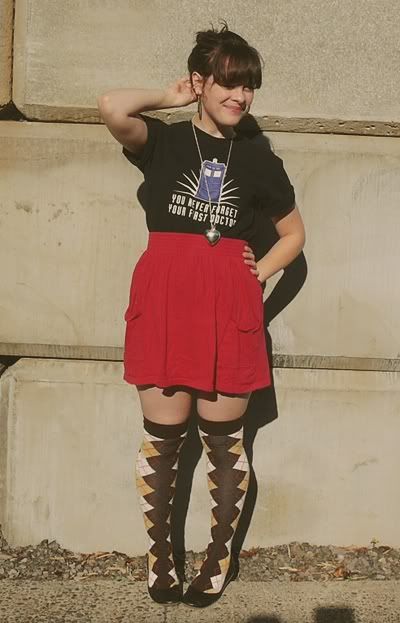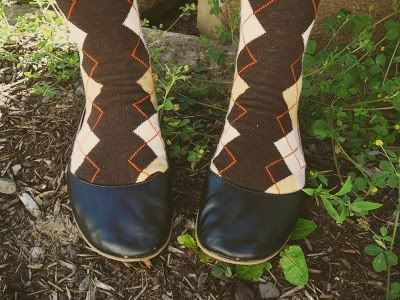 I'm wearing: Target skirt, socks, shoes, and necklace; ThinkGeek t-shirt.
I decided to show my love for the Doctor today via my sartorial choices. Well, one choice, the t-shirt. My first Doctor was Nine, played by Christopher Eccleston, and he really was such a great Doctor. "My" Doctor.
Perhaps this isn't the most chic outfit in the world, but it's fun, and I like it.
Not that much to say at this point, as I haven't quite "woken up" as it were. I usually get my burst of energy around midnight. How ridiculous my sleeping schedule has become! I maintain that I'm naturally nocturnal, to justify sleeping in 'til 2:30 in the afternoon. As much as I don't quite
buy
that it's an actual "disorder" or whatever. Who knows.