Not much to ramble about today, unfortunately! I have a friend coming over in a few minutes, and we will likely be spending all night drinking and/or playing
Lego Harry Potter
(best series of games ever, the Lego games).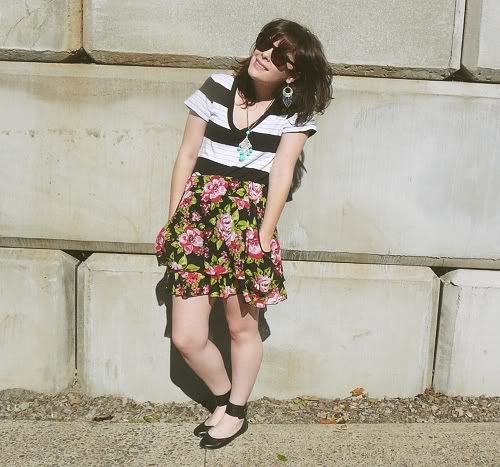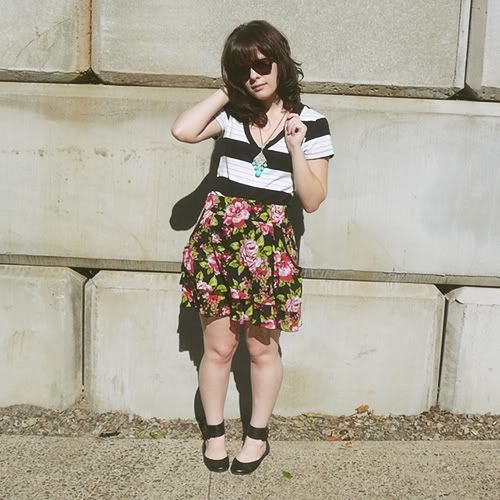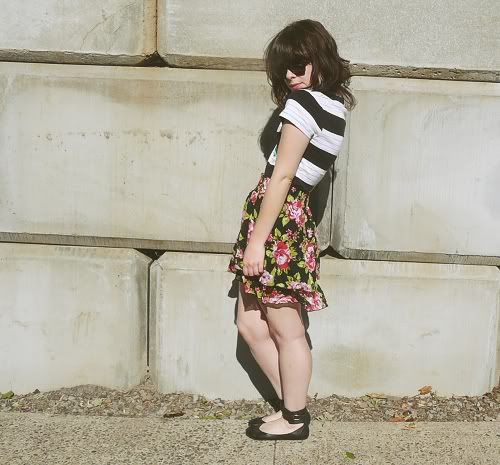 I'm wearing: Target skirt, Old Navy t-shirt, Rampage shoes (from Ross), Ralph Lauren sunnies, great-grandmother's necklace.
I threw this on pretty haphazardly, pretty much picking the closest clean shirt and the nearest skirt that would match it. The shoes I've had forever, but I rarely wear them. I don't like how they grab at my ankles, but I'm trying to get the most out of my current wardrobe and shoe collection. Admittedly this is harder than it sounds.