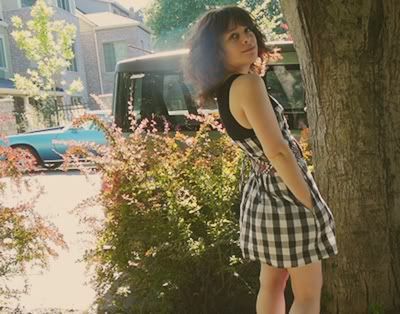 Today is a very lazy day. It's Saturday, after all. I give myself a break from job-hunting on the weekends, and focus instead on sleeping 'til mid afternoon, chugging Coke Zero (diet Pepsi gets old after a while), and watching Greg play
Final Fantasy XII
(or some other video game) out of my peripheral vision.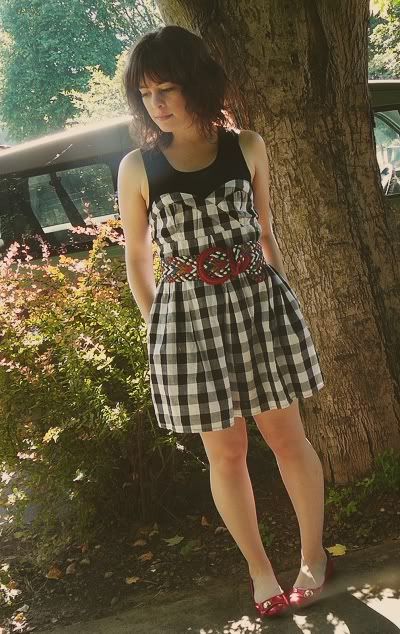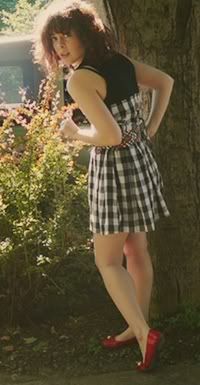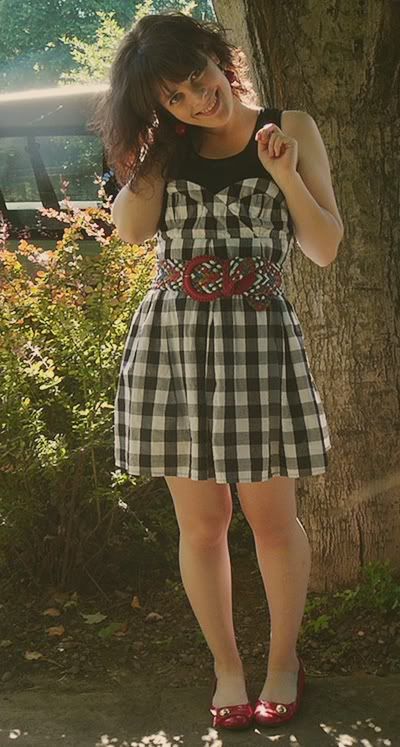 I'm wearing: F21 dress and belt, GoJane shoes.
I had some photography issues with this shoot. Namely, tilty camera issues. I'm devoid of a tripod, sadface, so I have to prop my camera on whatever is nearby and convenient. Today, it was an uneven, moss-covered stone wall thing. I tried rotating the photos in post-production, but in doing so I lost much of my freedom of cropping. So, unfortunately, you're left with slightly crooked photos -- some more than others. Sigh! I'm determined to get a tripod as soon as I can afford one. Until then, awkwardly tilty pictures.
Last night Greg and I picked up some ingredients, and I made crepes. They were delicious, but I definitely put way too much stawberry jam and Nutella on them. And then I ate them way too fast. So needless to say, I had a tummy ache for a while after that! I recommend making homemade crepes, though! It's super easy, and you can put pretty much anything on/in them when you're finished. Cheese, eggs, meat, chocolate, fruit, sweet or savory, it doesn't matter! Admittedly I've never had savory crepes, but I'm sure they're tasty.
Have a rad weekend everyone!