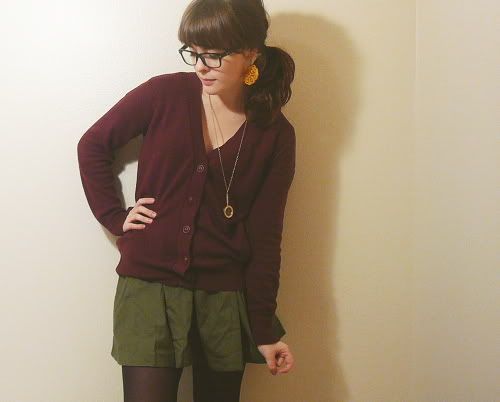 Not much to say today except that this is actually what I wore yesterday, but never got 'round to taking photos of it. So had to put it on again today, as no outfit must go undocumented!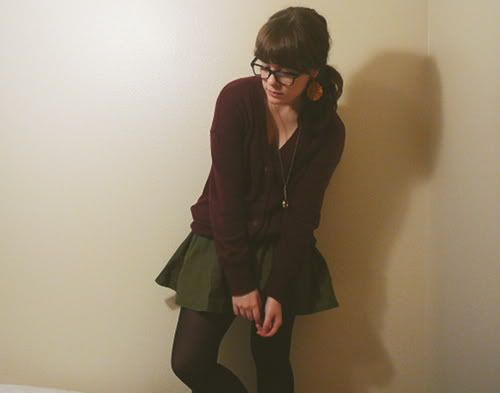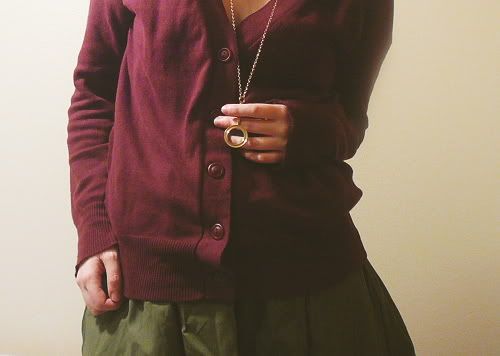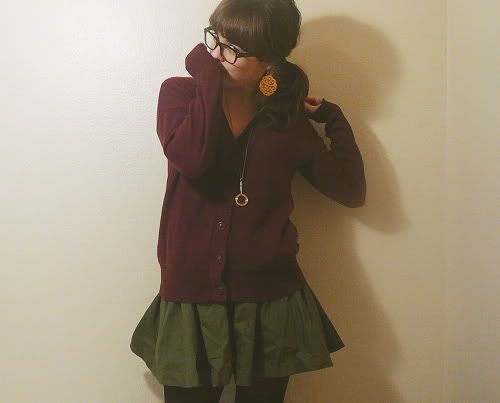 I'm wearing: H&M skirt, UO cardigan, earrings and necklace from Mom.
I felt kinda like a badass grandpa in this outfit with my baggy cardigan and magnifying glass necklace (which I like to pretend is actually a monocle). I need a pipe and a mustache, clearly.
Seriously though... am I the only one who really wants to see
Season of the Witch
? It looks so bad but I want to be mind-numbingly entertained with occasional Robert Sheehan eyecandy.
So boringsauce today.