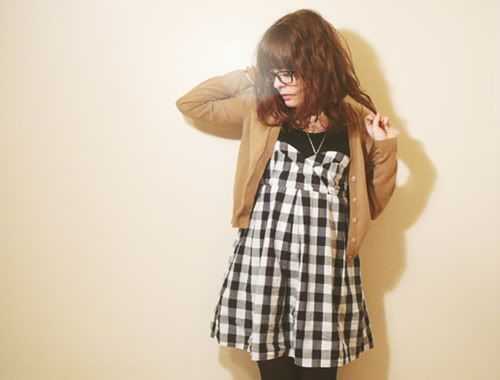 Remember in the last post how I was all excited to start looking into postgraduate studies in England? Well apparently I don't do things I'm excited about by halves. I spent about 7 hours today (while waiting for calls to come through at work) researching schools in England, especially London, and trying to figure out just how the hell their graduate programs work and how the hell I'm expected to work it all out on my own. I sent out a few "enquiries" (hahahahaha omg British-isms), so hopefully they'll get back to me and shed some light upon the UK graduate educational system.
I did manage to work myself into a frenzied ball of anxiety and stress in the meantime, though. By the afternoon I had a blazing headache, I'd drunk two cups of tea and two diet Cokes, and I couldn't stop fidgeting. I think I was talking on the phone way too fast.
So yeah, I am really good at making myself physically ill when stressed!! Greg calmed me down when I came home, though. He is the best.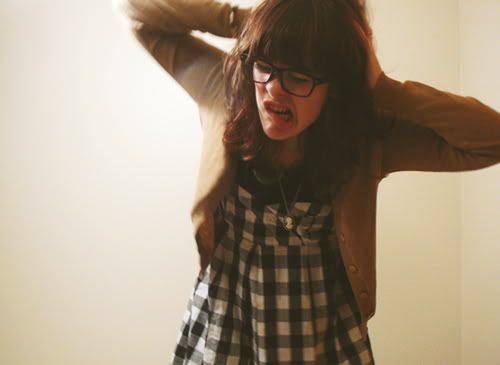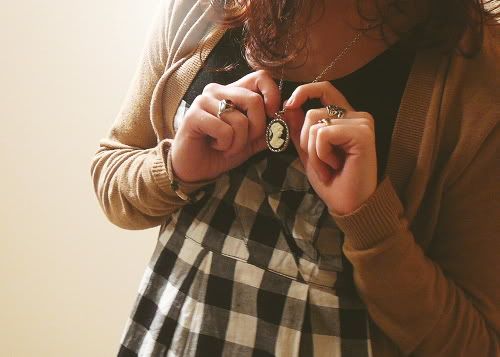 I'm wearing: F21 dress, Aldo shoes, UO cardigan, H&M necklace.
I'm listening to "The Writer" by Ellie Goulding on repeat. It reminds me of when I first drove out to Portland all by myself, last May. Greg was still in Missoula, and I was staying with friends, but I felt so lonely. Despite being scared and lonesome, I also felt incredibly
alive
-- there I was, jobless and homeless, in a brand new city starting a brand new life. It was the most terrifying, most exhilarating feeling.
Maybe that's why I've suddenly become so obsessed with the prospect of going to England for school. It's the adventure, the feeling of everything new and scary and different. I have a decided wanderlust, despite the fact that it's often hidden by my anxiety and fear of change. Maybe when I become a therapist I can make myself less anxiety-ridden. Or perhaps I'll have to see my own separate therapist for that.
So yeah, everyone go check out Ellie Goulding's music! I linked to a couple vids on my
twitter
if you're curious.