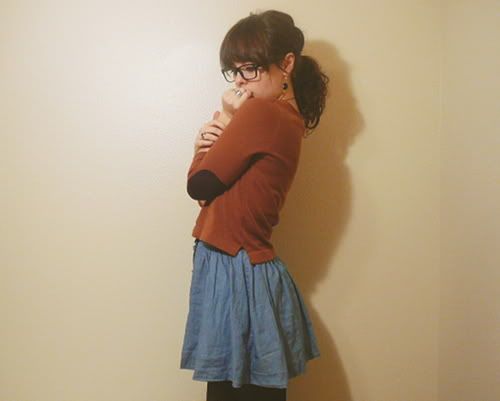 I don't think it's in me to write a lot today, sadly. For some reason I am super exhausted today, as well as melancholic. I still forced myself to do outfit photos, although I feel like this is just a remix of every single outfit I've worn for the past month. Sigh. I'm in a fashion rut.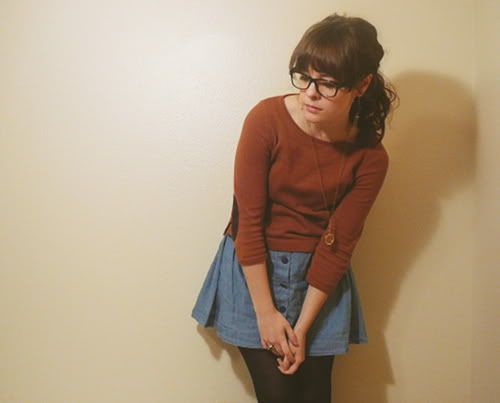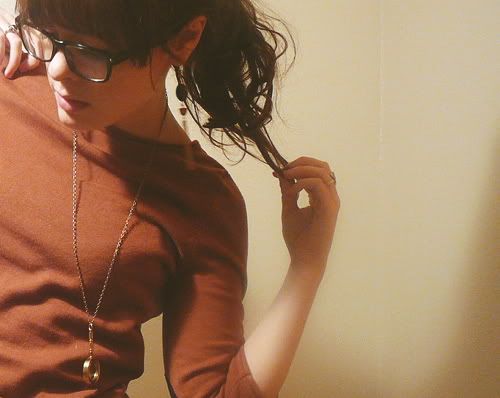 I'm wearing: H&M skirt and sweater, necklace from Mom, Target earrings.
I have found a total of four universities in London at which to apply for grad school. I'm extremely excited about it, although sometimes excitement and stress go hand in hand for me.