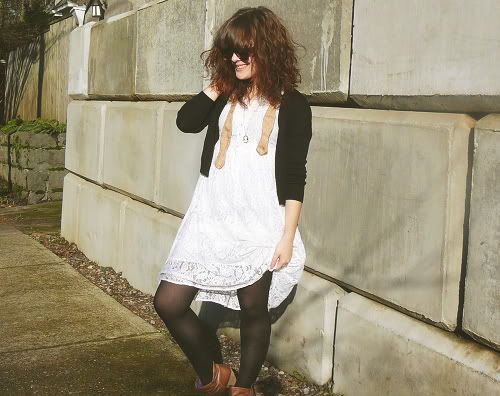 HOLY CRAP. I went outside today. I took photos. It was sunny out. These are all things that never happen. What is going on! Who am I?! What has become of the time-space continuum? Okay, okay but seriously. The
real
reason I took my outfit photos outside today is because Greg is still asleep in bed, the lazy butt, and I couldn't go in there and disturb him by turning on all the lights and posing right by the bed. So I went outside. Thankfully it wasn't raining out, either! The Portland gods smile upon me.
You may recognize this dress from
Amanda's blog
, although maybe not, because it is
way longer
on me than it is on her! This is what happens when shorties try to wear tall people clothes. Seriously though, this was hard for me to style because I'm so used to wearing short dresses and skirts and worrying about my bum falling out and giving everyone a free show. I feel super classy in this dress as a result. Aw yeah.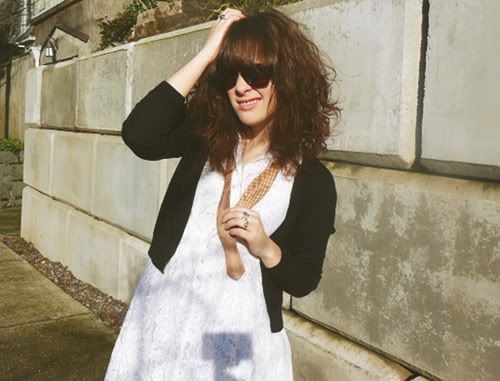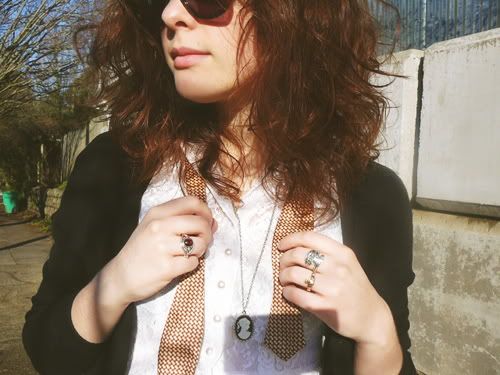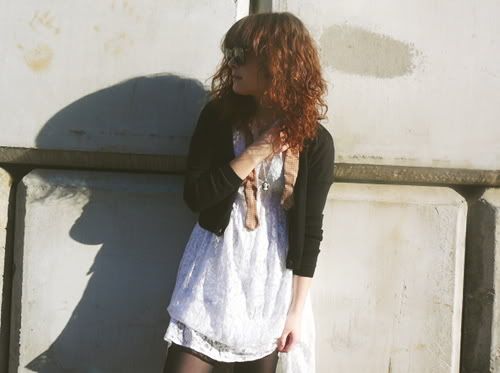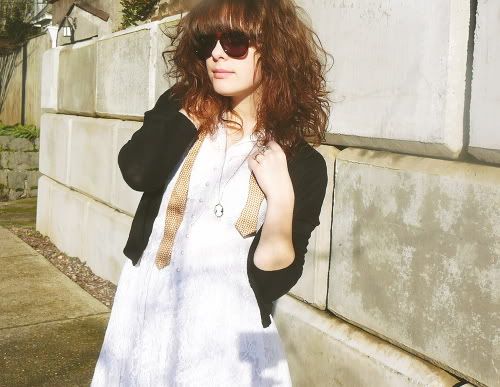 I'm wearing: Amanda's dress, H&M cardi and necklace, thrifted bow tie, Blowfish booties.
Check it out, I FIIINALLY found a way to style this godforsaken bow tie! And no, I can't figure out how to tie it properly. Yes, I've tried
countless
times, for hours at a time, and watched a myriad of how-to videos as well as studied various diagrams and detailed instructions with helpful pictures. None of it worked. I was not meant to tie bow ties. I need Matt Smith to come and help me, which is clearly my destiny, as otherwise I'd be able to tie this damn thing properly. Matt Smith! Help. It is time to fulfill our destiny.
Well I feel like a tool for staying inside today in order to "get stuff done" or whatever, considering the amazing weather we're having, but it has to be done sometime. And tomorrow I'm going to Powell's with Ashleigh so it can't be done then. All right, then. To work!