Well it's back to our regularly scheduled programming here at the blergh. Blergh is early morning speak for blog. It's almost noon,
I know
, but I was up at 8:00 getting ready for my interview and saying goodbye to my mom. I think a nap is in order after I finish updating here! So when you leave your comments... just know that I'll be
sleeping
. Muahahaha!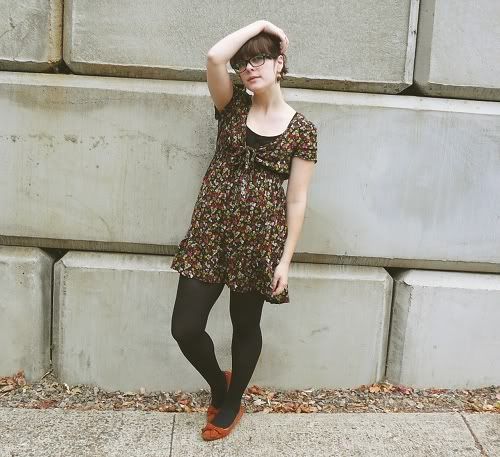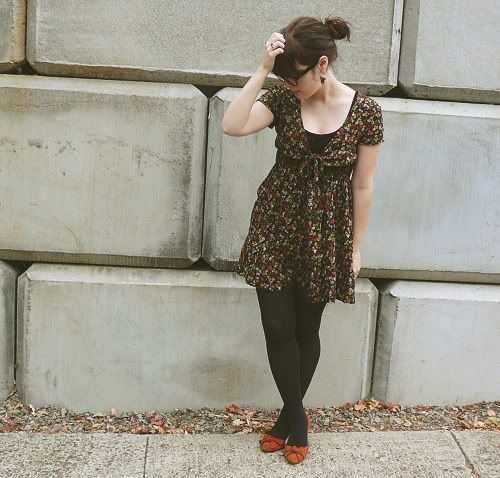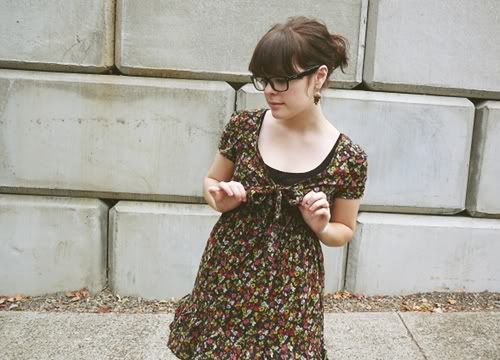 I'm wearing: F21 dress, Target tights, thrifted shoes.
I wore this to my early-butt interview this morning, which I
think
went well, but who can tell! This is another new dress that my mom got for me. Ah, the joy of Moms! I am totally going to spoil my future offspring. Pay it forward, and all that. Maybe I'll spawn an entire generation of spoiled, stunted people who don't know how to clean up after themselves! Dreams...
My iTunes is really digging Tori Amos right now. I have it on shuffle, and I've just listened to three of her songs in a row. What's the deal, iTunes? I mean I love Tori and all, but I also enjoy variety.
Clearly I have nothing of use to talk about today. I suppose it's just too early for my brain to function properly.