Hai guys! What's up with you on this fine Friday evening? I hope you have something badass planned, and if not, I hope you at least eat some ice cream and watch a movie, because that's what Friday's all about. All I'm doing is seeing my mom later... no big deal. Except that it is! I'm so excited!
Also, I could really go for a bagel right now. Toasted, plain, with some cucumber and red onion cream cheese. I miss Bagels on Broadway. They didn't make bagels the correct way, but they were so delicious, and the only place in Missoula to get decent bagels. Greg worked there and he would sometimes bring me free bagels. One time he gave me two huge bags of bagels and cream cheese to bring to work! It was amazing; everybody loved me best at work that day. Bagels.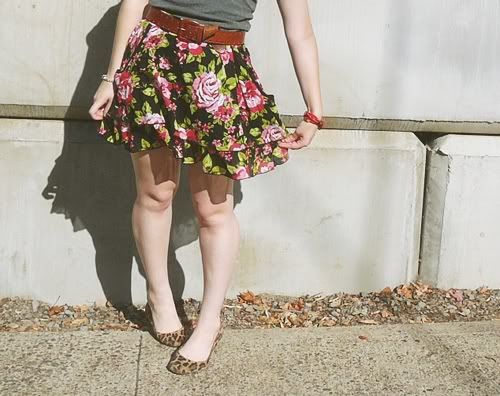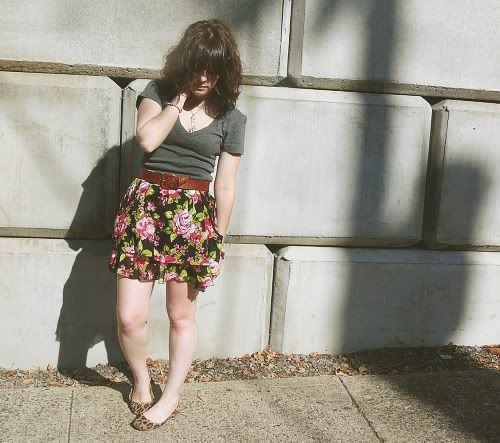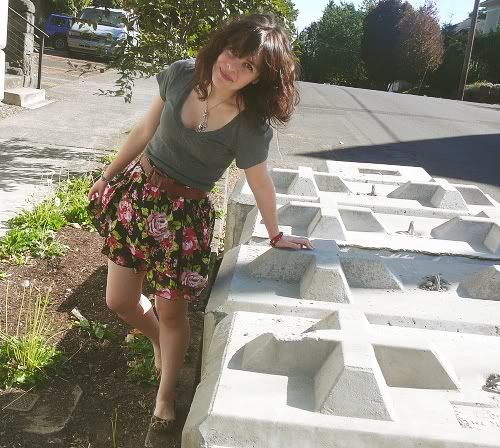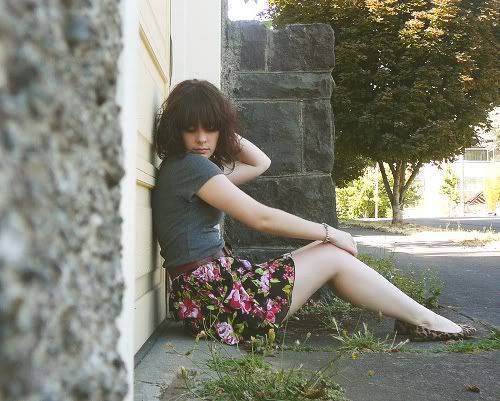 I'm wearing: Target skirt and shoes, Old Navy tee, thrifted belt.
This skirt is ridiculous, and I only still wear it because the floral pattern is amazing with super awesome colors. My problem with it is that the elastic got all wonky somehow, so it's kinda like... twisted, and the fabric does not hang properly from it. The nature of the waist also makes it so that my waist looks two sizes bigger than it actually is, which is annoying, because my waist is my only asset. Wah! And yet I wear this skirt... because I have pretty much only two skirts.
BAGEL. I wish Greg was a bagel summoner instead of just a bagel baker, because then he could summon me a freshly baked bagel including cream cheese, and I could eat it while watching him play the FFXIV beta. BAGEL. Bagel... bagel.