It seems my bangs are in desperate need of a trim. I don't
really
need to see though, do I? Nor does anybody need to know that I possess eyes.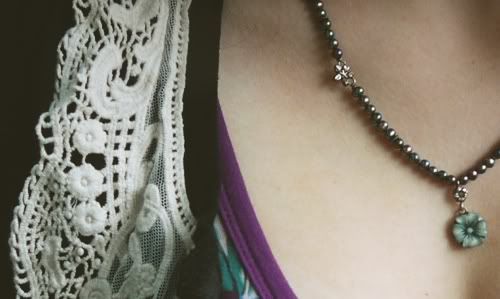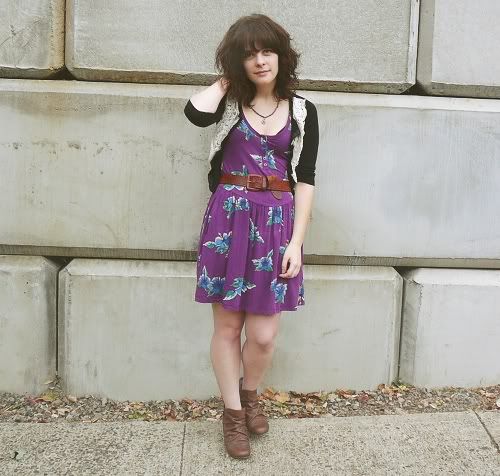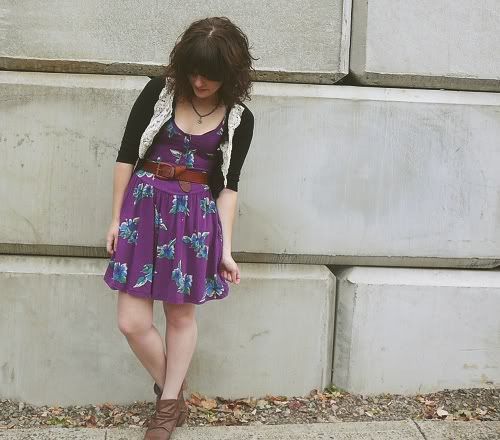 I'm wearing: F21 dress and cardigan, thrifted belt, Blowfish booties, necklace from my dad.
I am officially tired of all of my clothes. It's not even that I'm just tired of them; they simply don't suit my desired style right now. It's extremely frustrating. I'm sure you all understand the feeling. You spend half an hour rummaging through your wardrobe, digging through the same set of clothes each time, yet you keep hoping something
new
and
unexpected
will show up. Well, it never does. So you throw something on that just doesn't feel right, regardless of how good it may look on you. Well that's how I feel today. I like how the outfit looks on me, but it doesn't make me feel the way I want my clothes to make me feel. It doesn't express me the way I want it to. And that is extremely frustrating to me.
I've been feeling this way a lot, lately. And it's awful, because I'm not sure how to fix it, aside from just buying a ton of new clothes. Problem is, I don't have the money for that. How do you deal with it when your entire wardrobe just doesn't feel right? It's so discouraging; I'd love to hear your input.