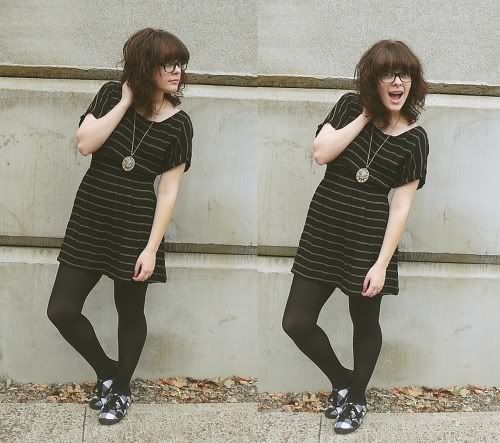 Thank everything that's good, today is
overcast
! And cool, and
RAINY
! I mean, it's only a tiny drizzle going on, and it might be over by now, but... oh I just love the rain. I can't wait for winter in Portland, it's going to be so wet and dreary! I'll have to buy rain boots! Brilliant!
However, there are some bad things about how wet it is in Portland. For example, my car became a mobile pond in May when we first moved here. It smelled of mildew and minnows, so I opened the windows when it got hot and let it air out... only now, there's spiders living in there!
Ugh
! Thank goodness Greg discovered them and not me, or I'd have had a meltdown. Yuck. I kind of wish somebody would just nuke my car so I'd have a good reason to buy a new one.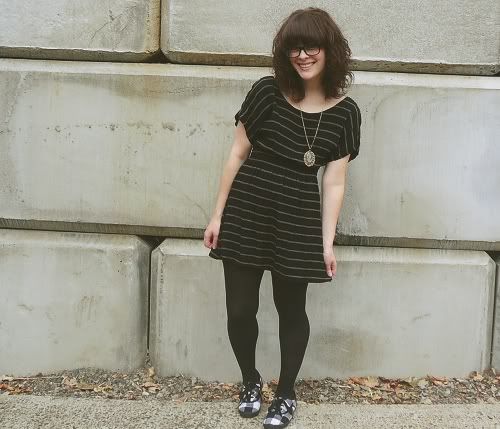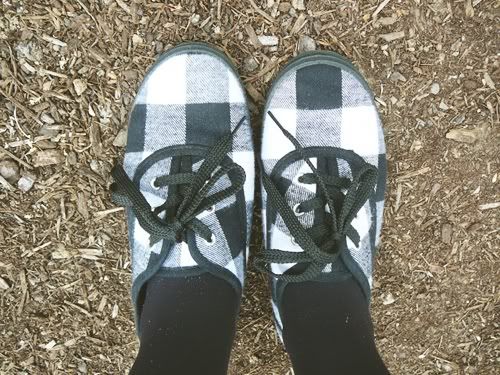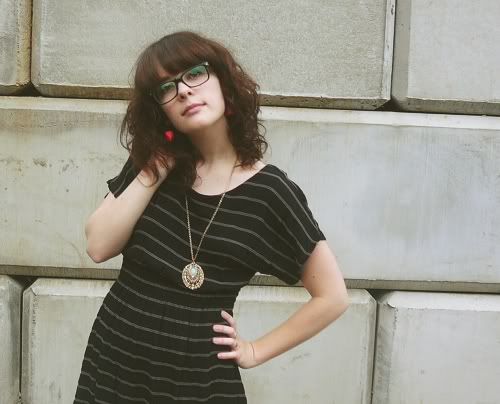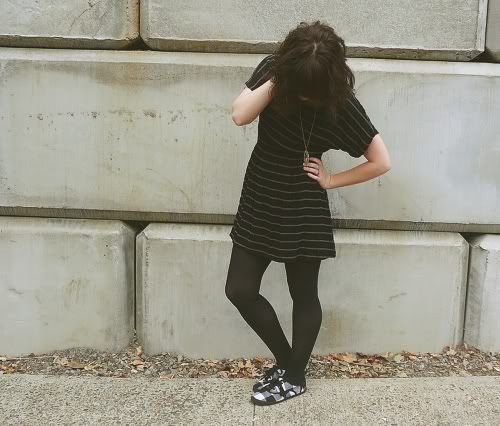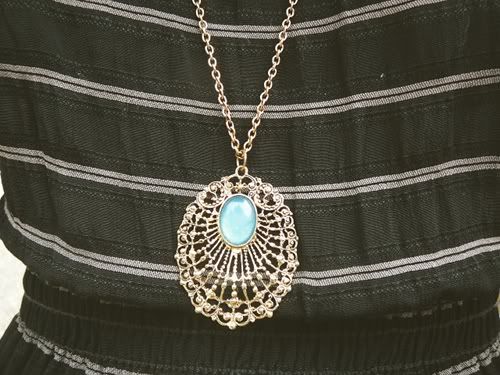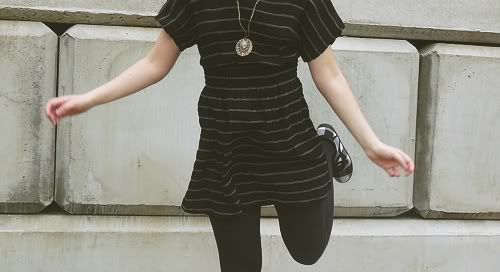 I'm wearing: F21 dress, sneakers, and necklace; Target tights.
Ew, apparently this whole outfit is Forever21. Oh well, I shop there a lot; not afraid to admit to my addictions here. I really do not like these sneakers, I'm sorry to say. But this outfit seemed so "dressy" to me that it needed casual shoes, and these are the only really casual shoes I own, in my opinion. How awful. I need a new pair of sneakers, stat! (Too bad that won't be happening any time soon. Damn you, unemployment!)
Yesterday I took a day off from blogging. No update, very little blog reading (I only visited a handful of my favorites), nothing. I felt like it had been getting a little out of hand lately, considering I was spending 5-ish hours daily just reading other people's blogs and commenting. When am I supposed to work on my book in that time? So yesterday was a nice break from that. I went to the library, got groceries, made deviled eggs, wrote several pages in my book, and began watching
Mad Men
. It was a nice day overall. As much as I love blogging, I need to budget my time more efficiently, it seems.
So,
Mad Men
. I like it, so far! I mean, I do not like any of the characters as people; they're all awful in their own ways, or just sad, but they are very real. And I like that. I'll probably continue to watch, but I don't know if I can marathon it like I can
True Blood
or
Fringe
. There's something a lot heavier about this show that demands a break every three or so episodes. It really is teaching me a lot about characterization and dialogue, though. I love noticing how the writers play with dialogue to really develop character, and create subtle conflict.
What are your favorite characters from television, movies, or books? And why?