I had a super long blog post written out, and it was very witty and entertaining, and I even listed out all of my favorite movie composers for you guys! It was so relevant and great. And then I hit some random button accidentally and it was ALL DELETED. So now I'm super frakking angry and I don't even care. So have some lame pictures. >:(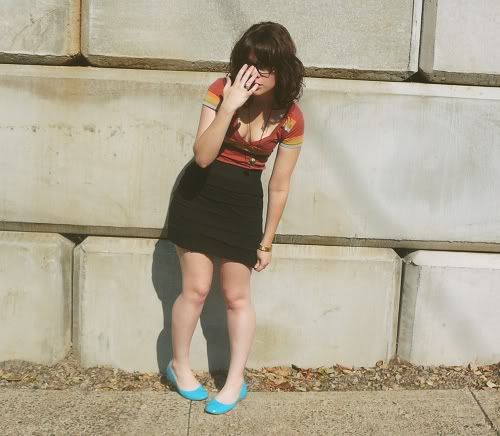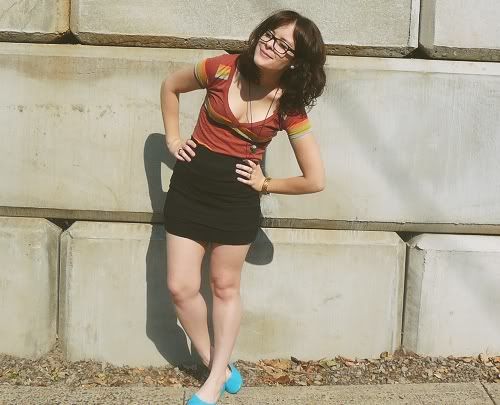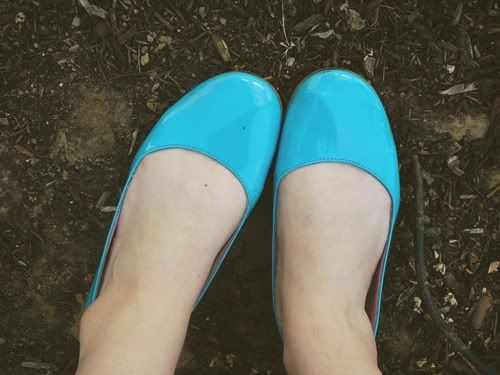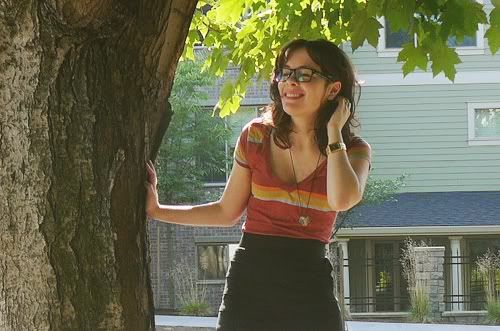 I'm wearing: Target shoes, Express skirt, Urban Outfitters t-shirt.
I HATE YOU BLOGGER. I WILL HAVE MY REVENGE.