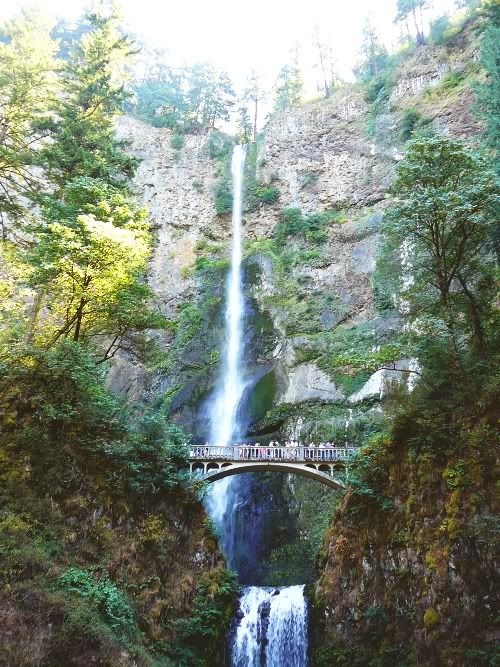 This is my mom's last day here in Portland. I'm gonna miss her so much when she's gone. At least we have a ton of fun memories to dwell upon, right?
Today we drove out to Multnomah Falls, which is right on the I-84 and is so beautiful. For some reason the majesty of it all made me feel like I was back in Montana. Oregon outdoorsy things are so much less outdoorsy than Montana things, though. In Montana you hike for miles to waterfalls, and if you're lucky there's an outhouse by the tiny gravel parking lot. At Multnomah Falls, there was a restaurant and lounge, espresso stand, snow cones and ice cream, snack bar, and everything was paved. Truly a different "nature" experience than what you get in Montana. Oh well, I don't mind, I'm not much for hiking anyway!
The above three photos are actually of Wahkeena Falls, which are a bit west of Multnomah Falls, but just as beautiful in their own right. I actually thought they were more photogenic -- less people milling about, and more moss and greenery to add to the surroundings.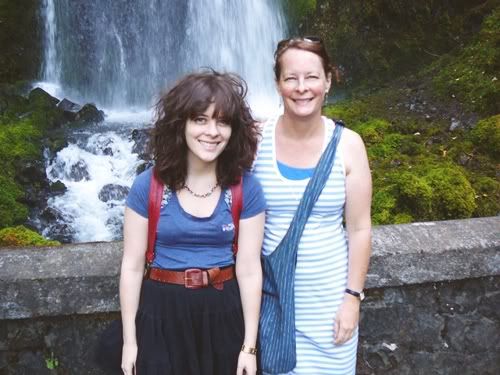 I just love waterfalls so much! They're one of nature's most beautiful contraptions. Along with mountains. There's something so majestic and almost magical about watching all of that foamy white water spilling out over a high rock face into moss-lined pools below.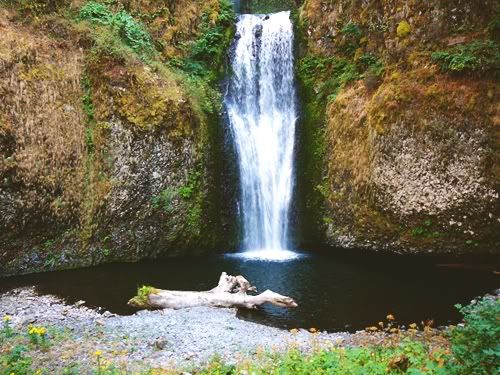 I had to post this picture of me and Greg; we look so derpy!
I hope you dorkpods have a great evening! And guess what? Meg has another job interview tomorrow! Eeeesh I just can't get a break. Haha not that I want one, but interviews are
so
stressful.